Ella was very excited to spend Christmas Eve day with grammy and pop pop, and it was the first time they met Everett!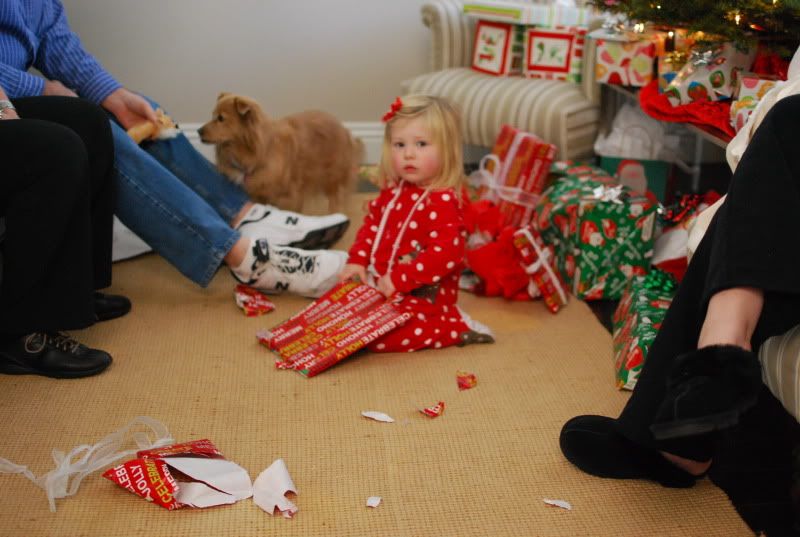 On Christmas morning, Ella opened her stocking...
Made sure Everett could see one of his gifts...
And played with one of her favorite gifts- this
obnoxious
beautiful pink sparkly dog purse...
However, I think her favorite gift of all was *finally* being allowed to hold her baby brother!
The dynamic duo in their matching reindeer pajamas (which I had to go to TWO stores to find and then wait in a 20 minute line to purchase)...
After opening stockings and gifts at home, we went to grandma and grandpa's house to open the million gifts that Santa left at their house and have a yummy Christmas dinner!