Our big Halloween weekend started on Thursday when Ella and I went to a Halloween party with our mommy group. Ella had a BLAST and has begun her love affair with balloons...
My little Alice in Wonderland- such cuteness!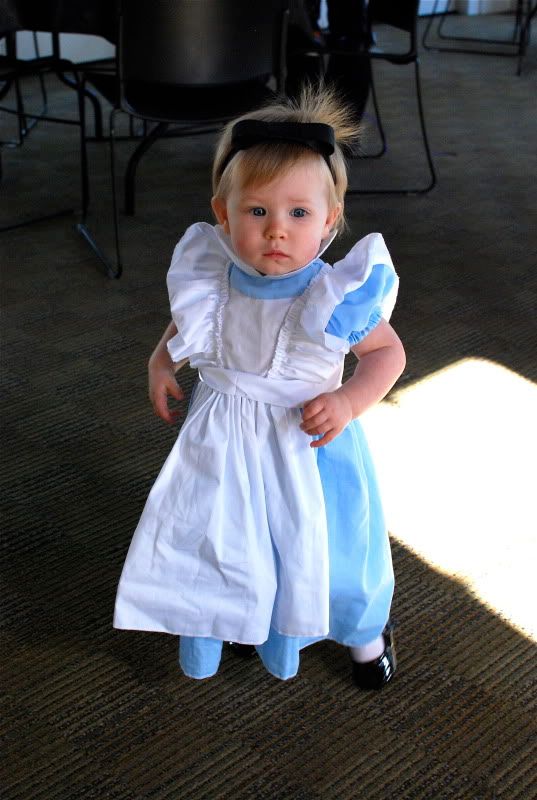 We were joking that they looked like the crew from Wizard of Oz!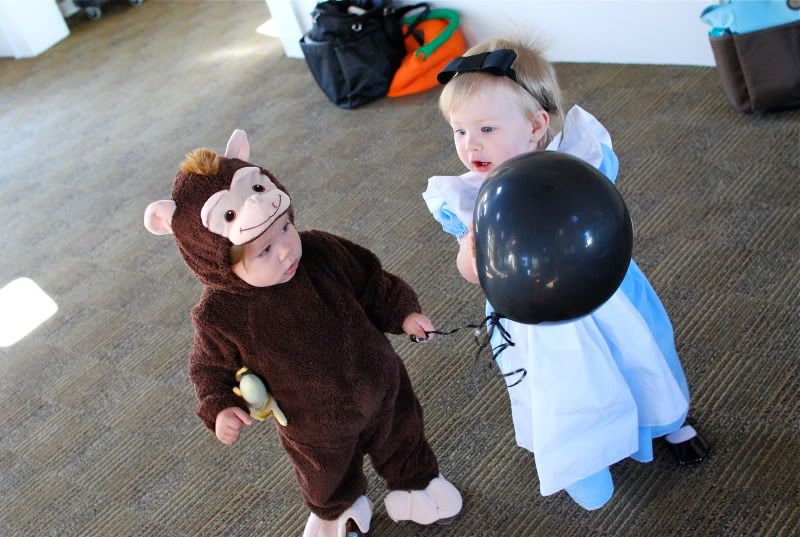 Ella with her friends Hannah (the chicken) and Mason (the puppy)...
On Saturday we went to the weekend Halloween party for my mommy group...there was a face painter and balloon animal maker, plus someone brought their new puppy so Ella thought it was pretty cool. ;)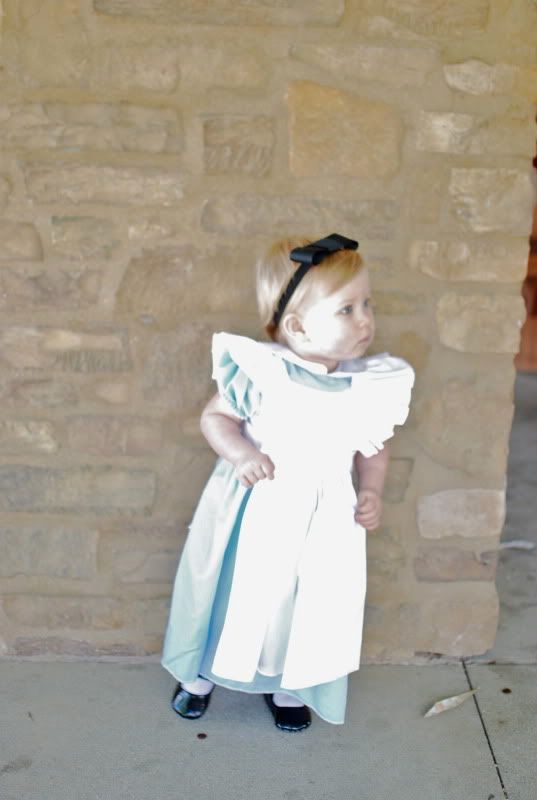 Ella was excited to spend time with her friends Reagan and Mason...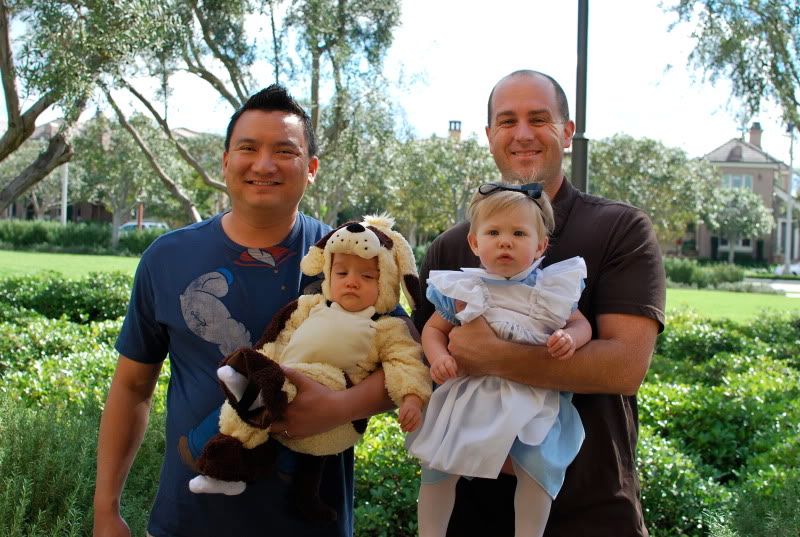 On Saturday night, while the daddies were watching football at a bar, Ella and Logan got to play, and they had TONS of fun!
First she decided she wanted to be IN her dollhouse...
Then she danced with Logan. :)
On Halloween Sunday, we carved our little pumpkin and finished decorating...we had ghosts in our tree, lots of jack-o-lanterns, a talking skeleton and two talking skulls!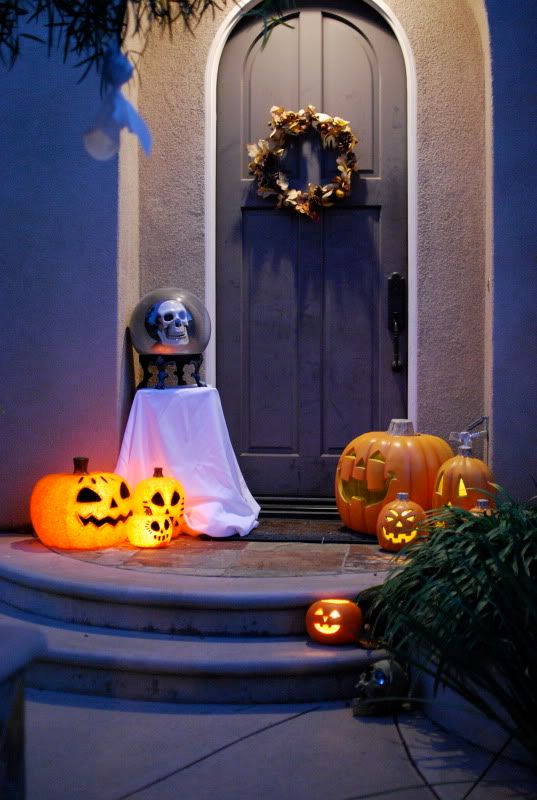 Then Mason came over to trick-or-treat with Ella...our two little animals were the hit of the neighborhood!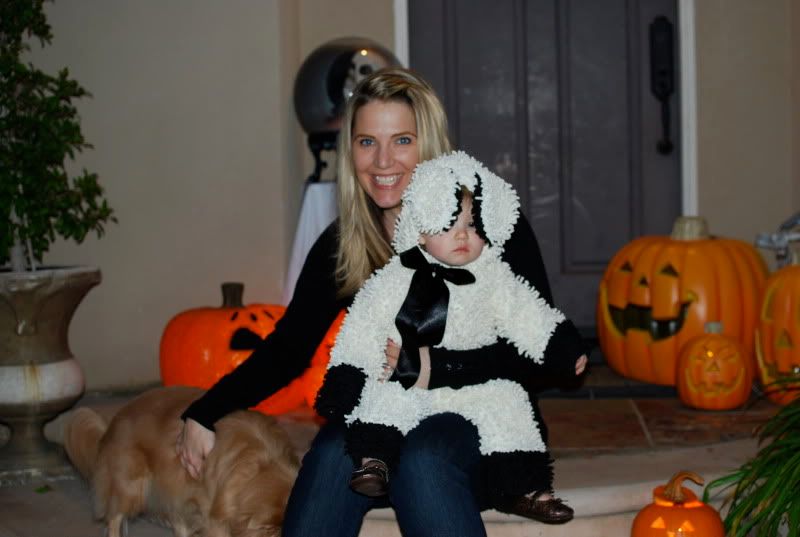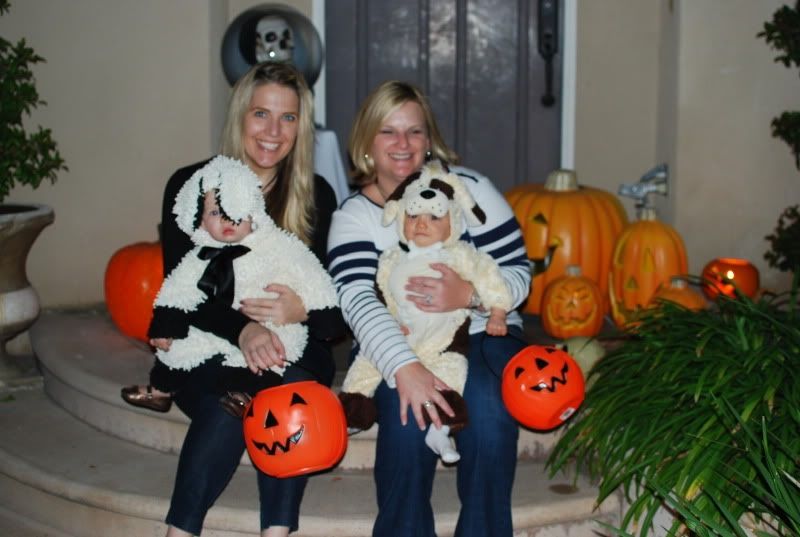 Ella rode in style...
And held her own old school plastic pumpkin to collect candy (ok, she held it once, but Jen caught it on camera!)...
At the end of the night, we had two babies in tee-shirts and nothing else. ;)
I love Halloween, and I can't wait for next year!!