Ella had fun with her friends over Halloween weekend. She went to a Halloween party with our mommy group and actually kept her headband on for about 15 minutes.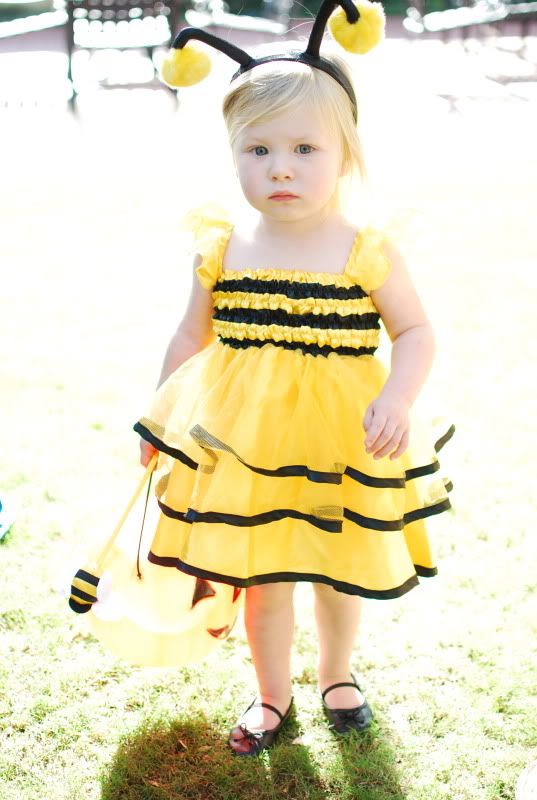 Reese, Reagan and Ella...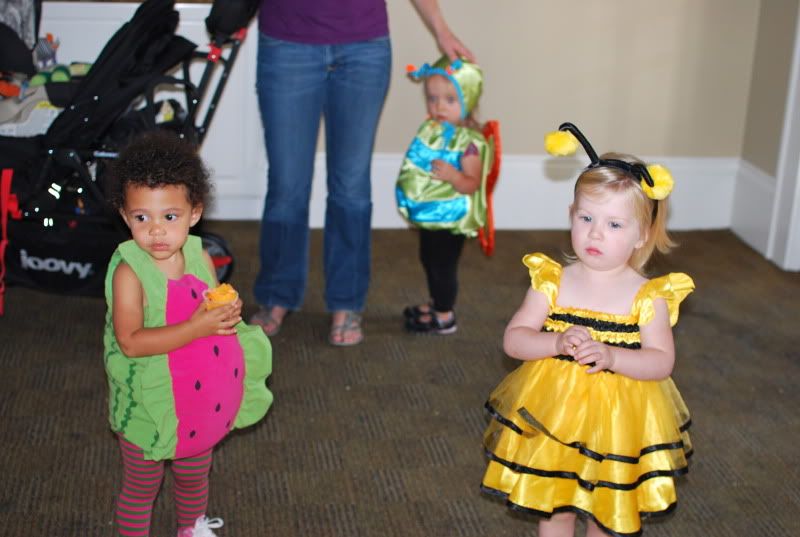 This is what happens almost every time that we try to get a group shot of the kids...
Even the giant group shot of all the kids in attendance was a disaster...
Daddy took her to Pretend City's Halloween party where she got to play with Ryan...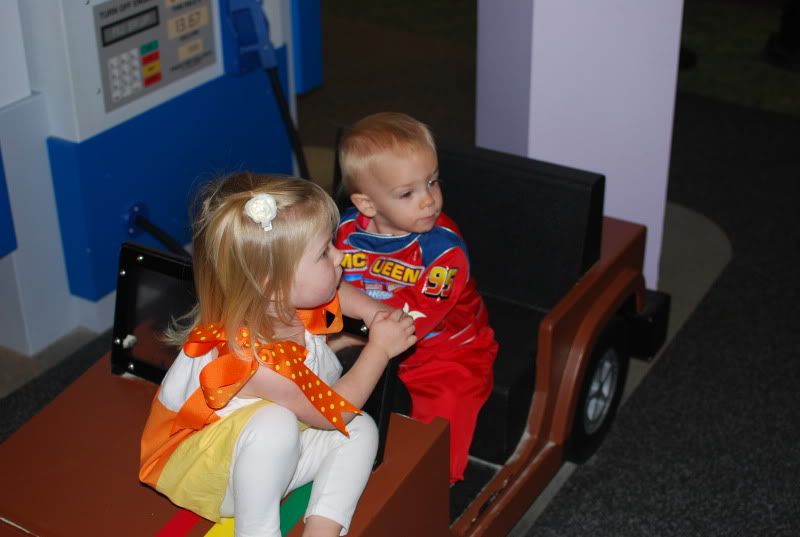 On Halloween night, we had a little pre-party at our friends' house, and then Ella got to trick or treat with her besties...Ryan, Reese, Mason, Hannah (Logan was a little under the weather). She LOVED TOTing- it was so fun watching her run from house to house, squealing with delight! She got over it fairly quickly and wanted to be held, but I cannot wait for next year!
This is just funny...Reese is crying, Ella looks drunk, Ryan is about to fall off the stairs and we are all worried about Ryan!
There is not coffee in those coffee cups they are holding. ;)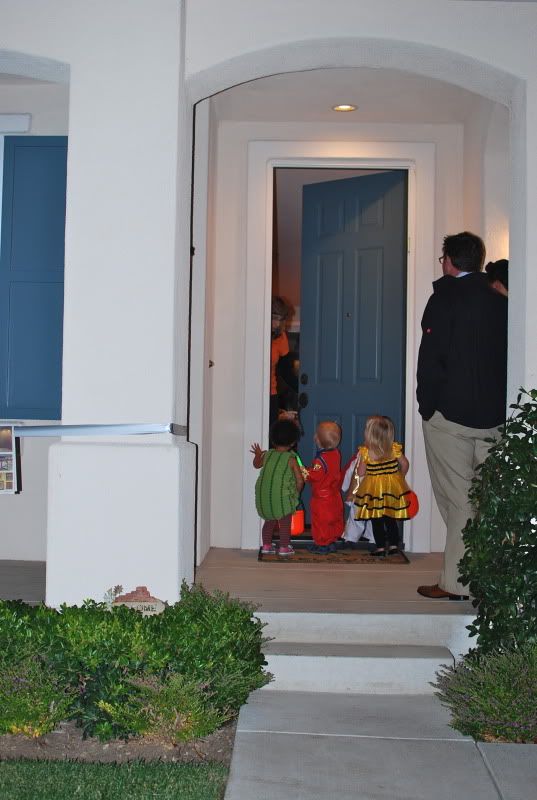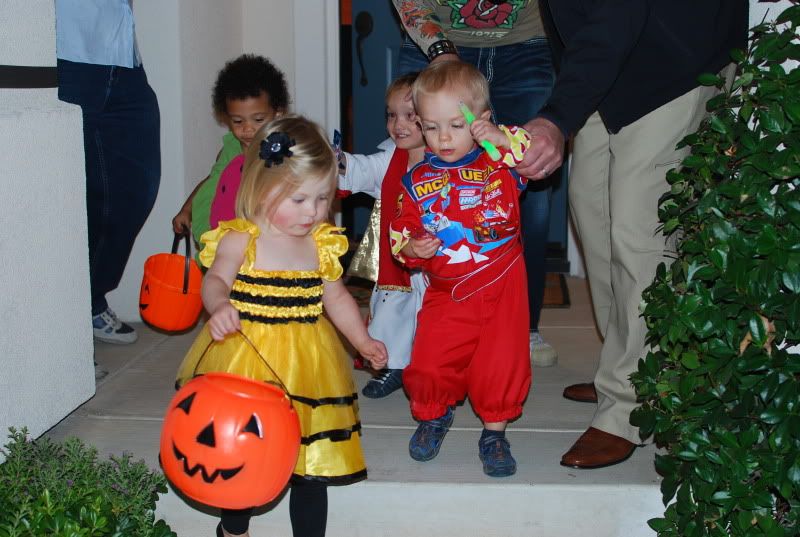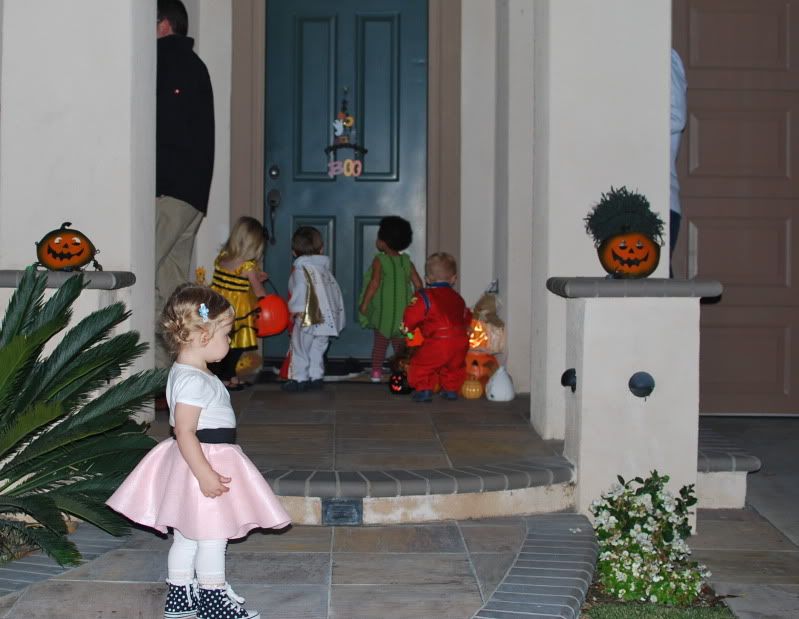 My Halloween costume. :)