Ella had a fun week (and I did too since Gary and I took most of the week off work)!
She had breakfast at Corner Bakery with her friend Reese and had a super fun time running around and around the fountain (Reese was there, but I couldn't get them close enough to get a photo together!)...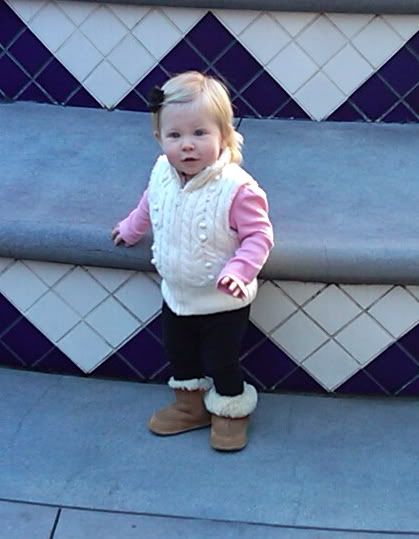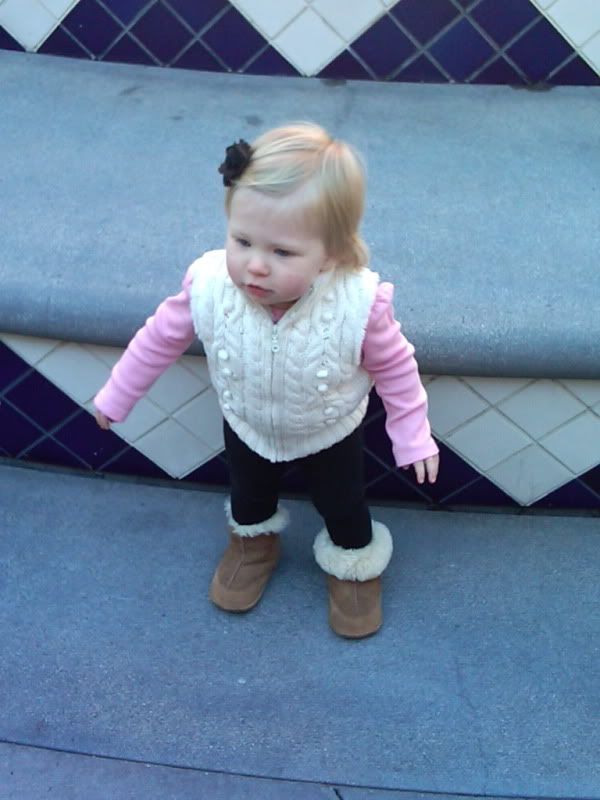 We went to happy hour at Taco Rosa with friends, and Ella loved hanging out with Hannah and Reese...all the girls were so good! They clearly want us to take them out more. ;)
She went to the Long Beach Aquarium with her friend Ryan for her big New Year's Eve (day) celebration.
We've been wanting to take her to the aquarium forever because we thought she'd love it. WRONG. She had ZERO interest in the fish. We were so happy that we went with friends since it ended up being just a fun day and lunch with friends, rather than a fun day at the aquarium since Ella wasn't a fan! At least Ryan seemed to like the fish...Ryan staring at the stingrays while Ella stares at Dee!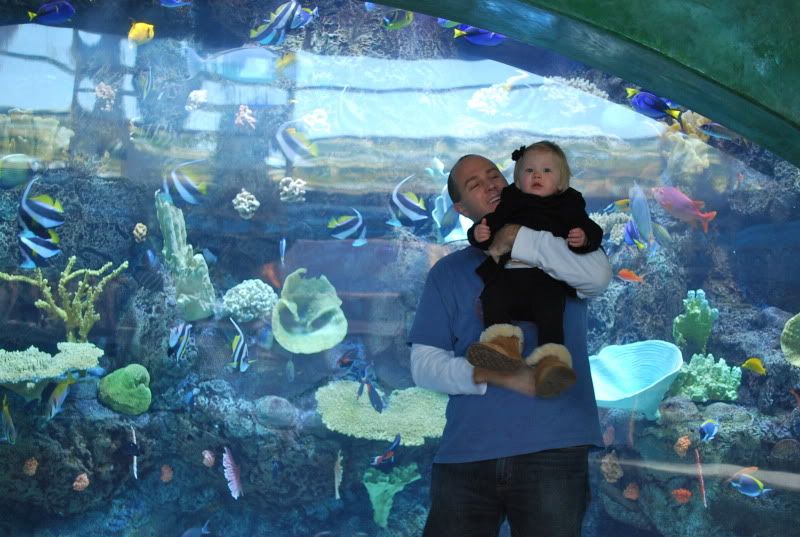 Sea otters and seals, both under and over!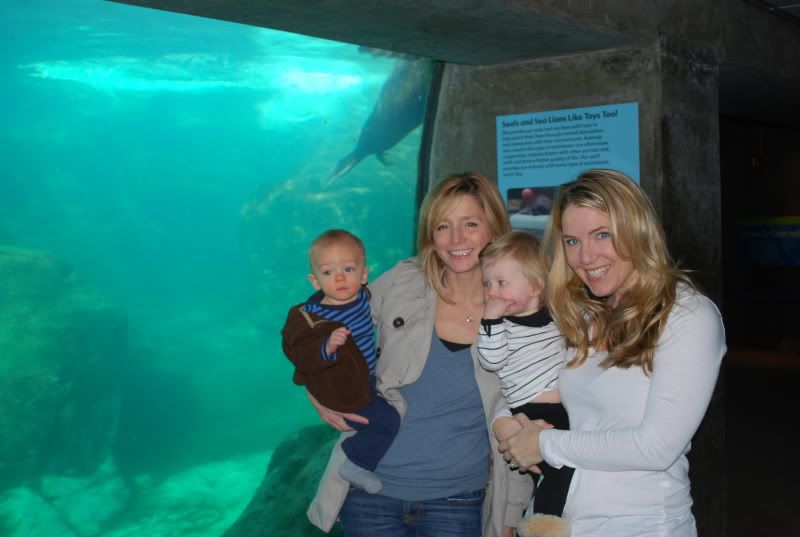 Ella touched a giant starfish...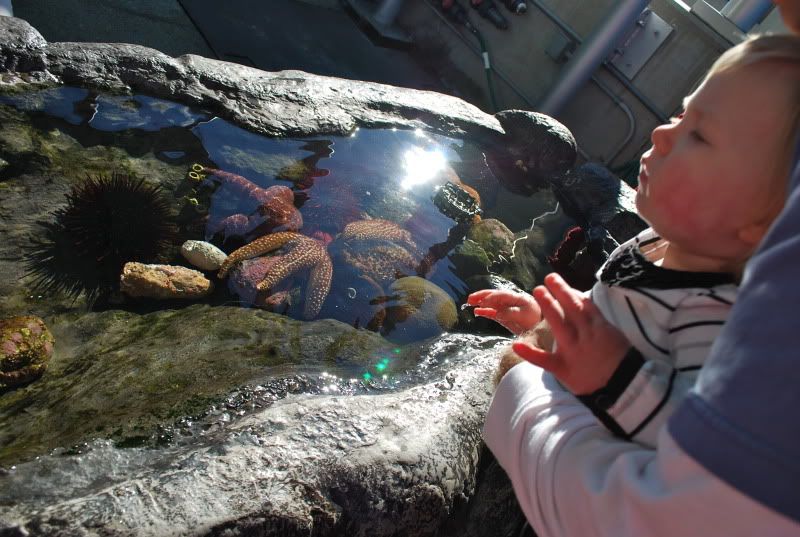 Even when we set her right by the glass, she would immediately run away!
So we had to entice her with daddy, but she still had the most fun running through the hallways (where there were no exhibits, silly girl)!
She did think it was pretty cool when daddy made friends with a bird...
We went to lunch at Bubba Gump, and that was our BIG New Year's Eve party! Oh how times have changed. ;)
Gary and I celebrated a New York NYE because it is very unlikely I can make it until midnight our time!! So I made us a yummy dinner, and we rang in the new year at 9:00 p.m.!
We had Arancini Bites (rice balls filled with Fontina cheese) for an appetizer, Cannelloni (but really fussilli with cannelloni filling) and garlic toast for our main course and sock-it-to-me cake for dessert.