Tuesday 12.21.10
Ella had her friends Mason and Reese over to play to reduce the cabin fever from all this rain. Reese, innocently unaware of Ella's attachment to her chair, bore the brunt of Ella's rage when she sat in Ella's chair. First, Ella pushed her out of the chair. Reese worked her way back in, so Ella sat on her...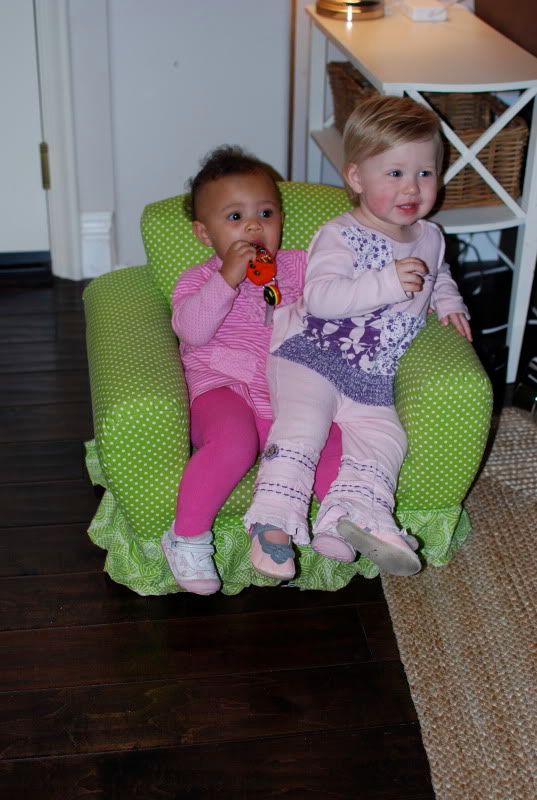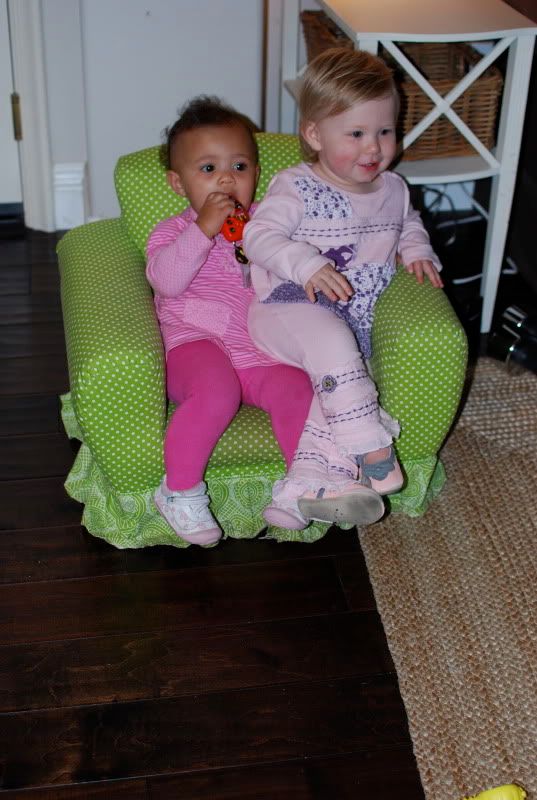 You like how she crosses her legs in the last picture like "what? this is comfortable." When that didn't work, she took a ball and threw it right at Reese's head. Oy vey, how mortifying. I just love that they are too young to discipline, yet old enough to embarrass you. Luckily for Mason, he was not interested in the chair so he didn't have to endure the wrath of Miss Ella!
Wednesday 12.22.10
We did a date night with four of our friends at Taco Rosa and to see "Meet the Little Fockers". The margaritas were of course delish, but the movie isn't as good as the first two were. It definitely wasn't as bad as the reviews say, but not nearly as funny as "Meet the Parents" or my favorite, "Meet the Fockers".
Thursday 12.23.10
We all woke up early and went Christmas shopping at 7:15 a.m.! We did breakfast at IHOP, and Paige came over to play with Ella after naptime. The girls had such a fun time together!
There was also A LOT of kissing going on!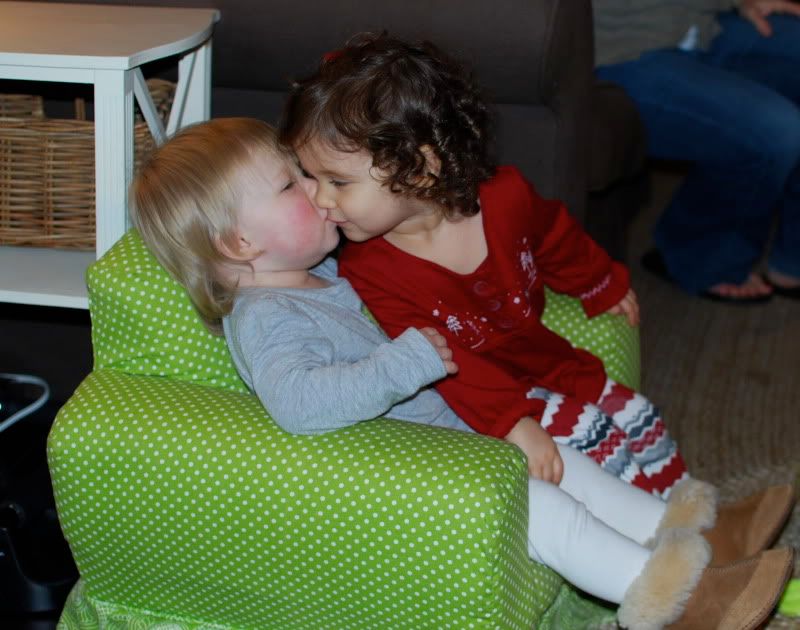 After Paigey left, we went to look at Christmas lights with grandma and grandpa, but we forgot the camera! Too bad because the lights were outstanding, and Ella just continuously said, "ooooooh".
Friday 12.24.10
Ella attended her first Christmas Eve mass (she wasn't allowed to leave the house last year)!
After mass, Ella got to open one gift at grandma and grandpa's house...a new phone (notice how the photo Gary took is focused on the beer bottle and not us?!).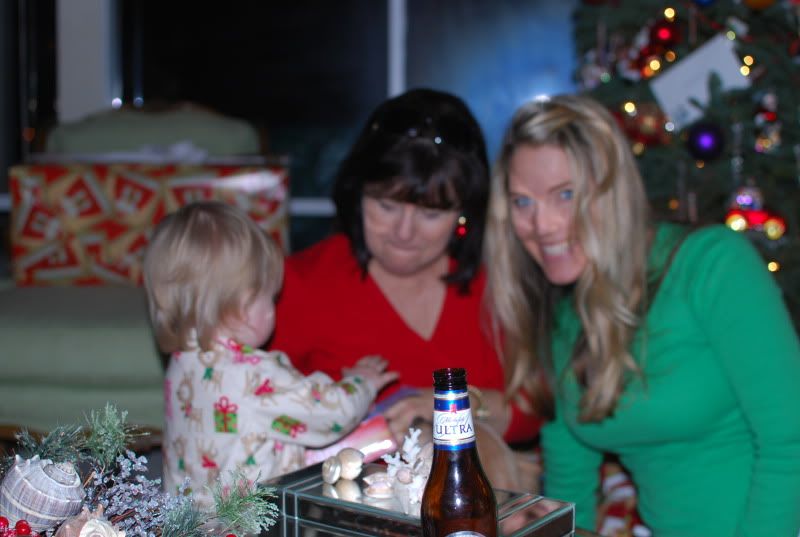 After putting Ella to bed, Gary and I decided to open our gifts on Christmas Eve so we could actually enjoy it and pay attention rather than having to chase Ella around on Christmas morning!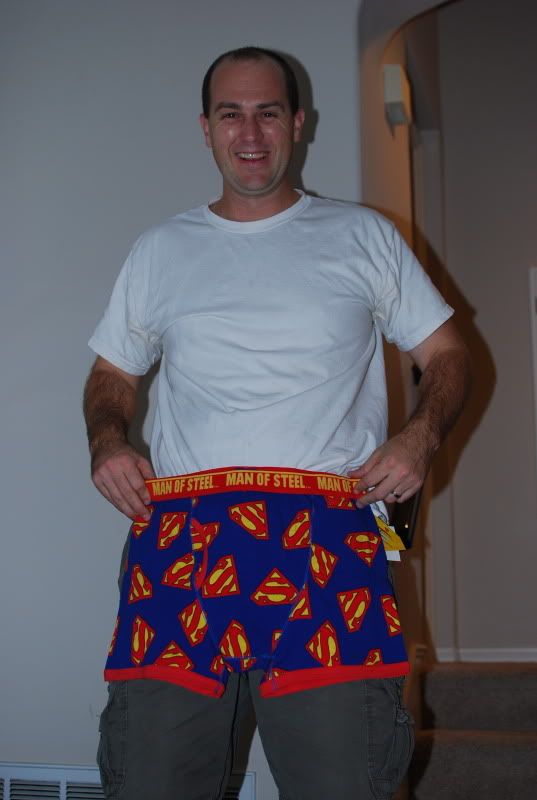 Next up...Christmas weekend!
MERRY CHRISTMAS!