On Christmas morning, Ella opened a few gifts at home under the tree and then saw the play kitchen Santa brought her...she LOVES it!
As you can see, Ella and I had matching Nick & Nora pajamas! I ordered them for Gary too, but they ran out and canceled my order. :(
After opening gifts at home, we went to grandma and grandpa's house. We opened stockings by the fireplace...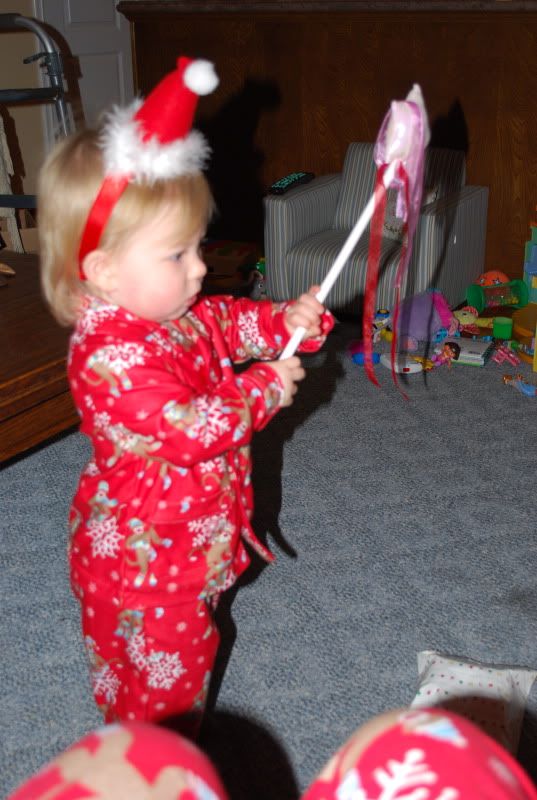 And then went to open the presents under the tree (the majority of which were for Little Miss E of course!)...
Her favorite gift was probably the Radio Flyer wagon that grandma and grandpa got her...
But she also loved the picnic table that great-grandpa got her...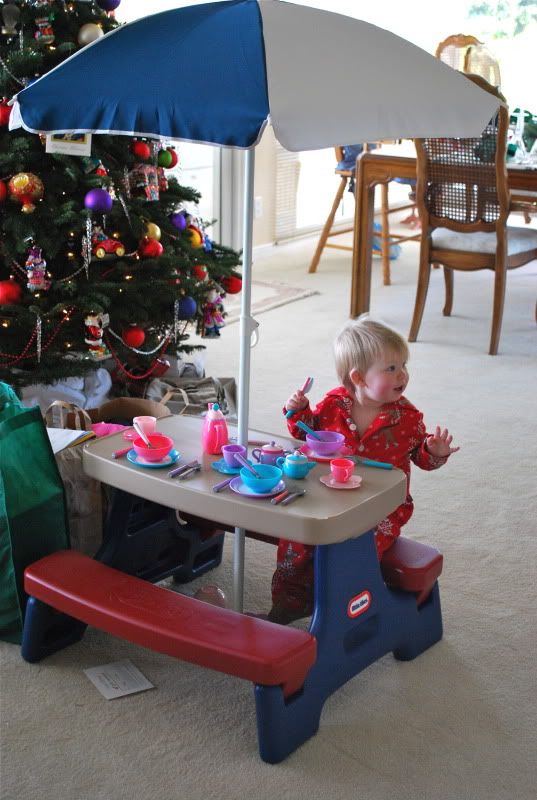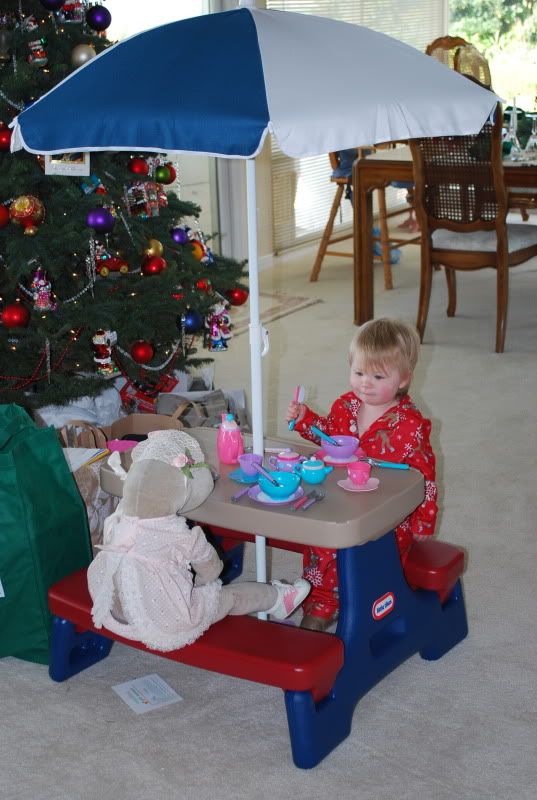 She also had lots of fun with her tea set from Great-Aunt Maxine!
She could have done this all day!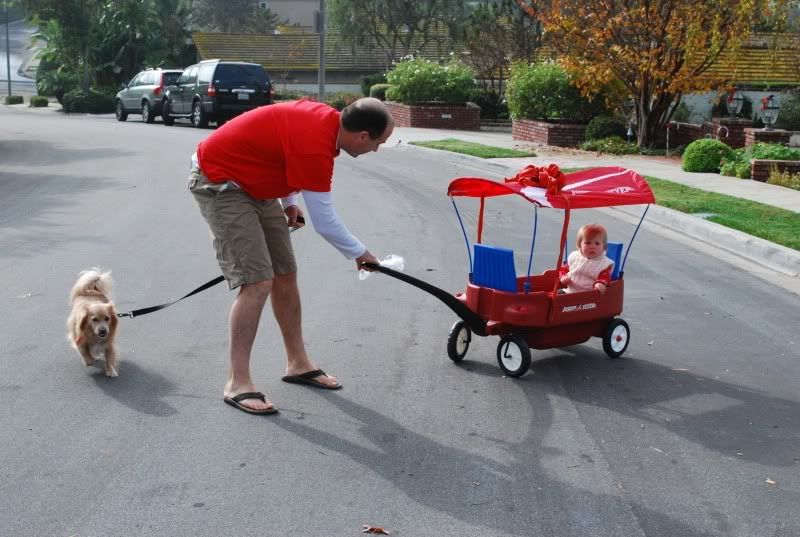 On the day after Christmas, we had another Christmas at Uncle Bryan and Aunt Katie's house with grammy and pop pop too. Ella was not very happy on the drive down, but she did a complete 180 once we arrived, and she got to play with Brett and Brice!
Brett got a wagon similar to Ella's for Christmas, so Uncle Bryan took them for a ride...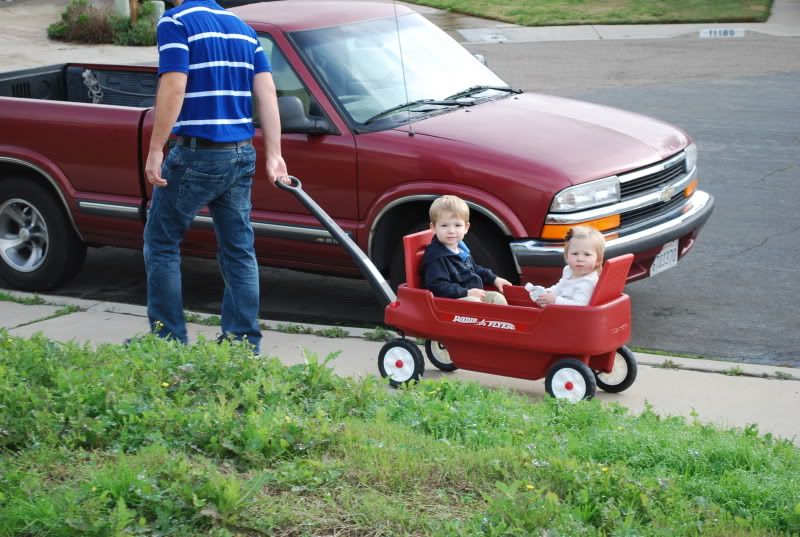 It was a wonderful Christmas season filled with friends, family and tons of fun, and we all feel so fortunate and blessed. We are looking forward to a happy and healthy 2011!