This was Gary's birthday weekend (his actual birthday is Monday), and Ella and I had nothing planned...in my defense, I threw him a big surprise party last year! I asked him if he wanted to get a babysitter, go to a fancy dinner, buy something nice, do something fun...anything. He said, "I just want to watch the Penn State Game with Ella, have a beer and eat Cannelloni." Silly boy. He didn't even want a cake or apple pie...just rice krispy treats!
Ella was a little too fond of daddy's beer bottle...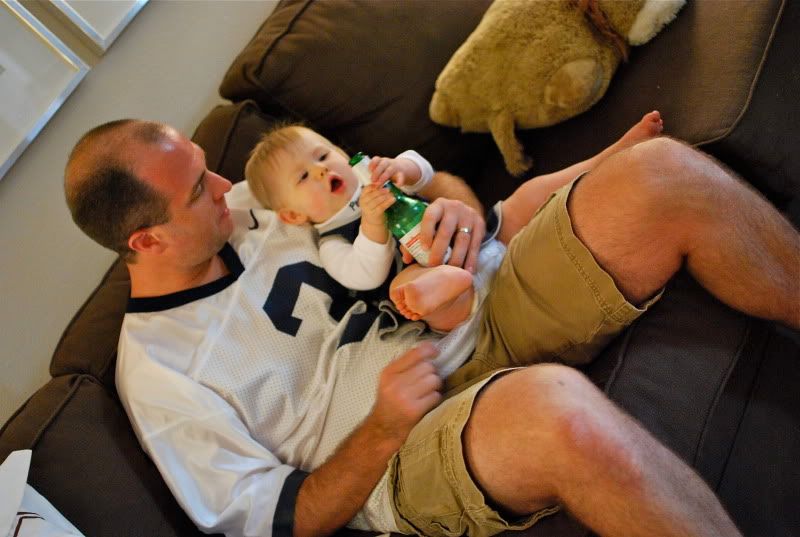 The rest of the weekend went like this:
Ella had her friends, Kaitlyn, Hannah, Ryan and Quinn over to play.
She woke up from her nap looking like Kate Gosselin (pre-extensions)...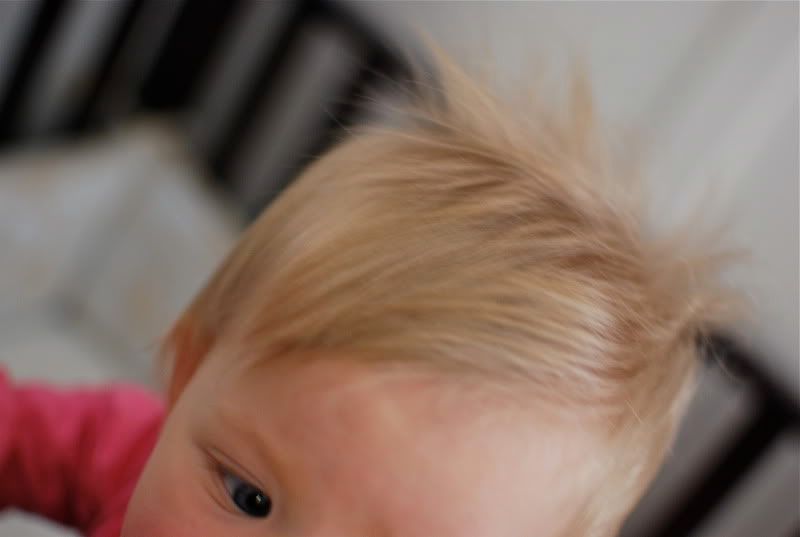 While Rylee was innocently sleeping in her DOG bed, Ella (who has decided the dog bed is her favorite place to chill) got annoyed that Rylee dare fall asleep in her own bed and did this (notice the hand on the hip in the second photo)...
And life AS WE KNOW IT is gone...Ella has finally learned to do this...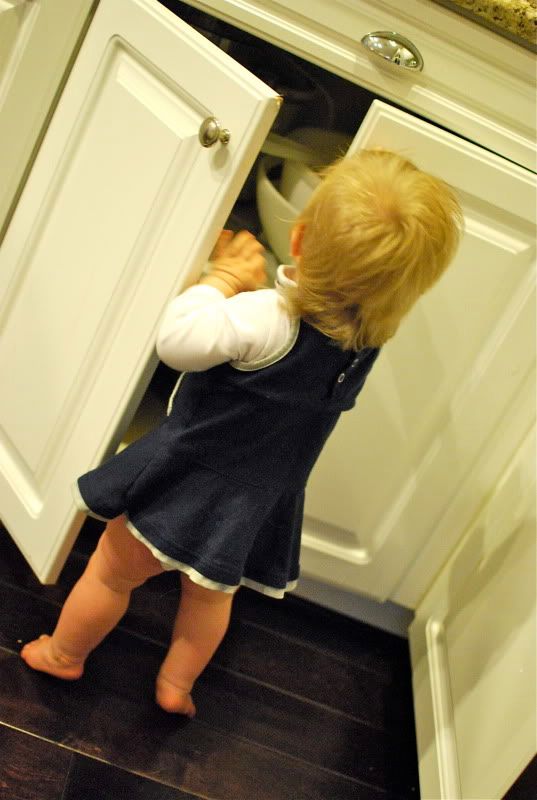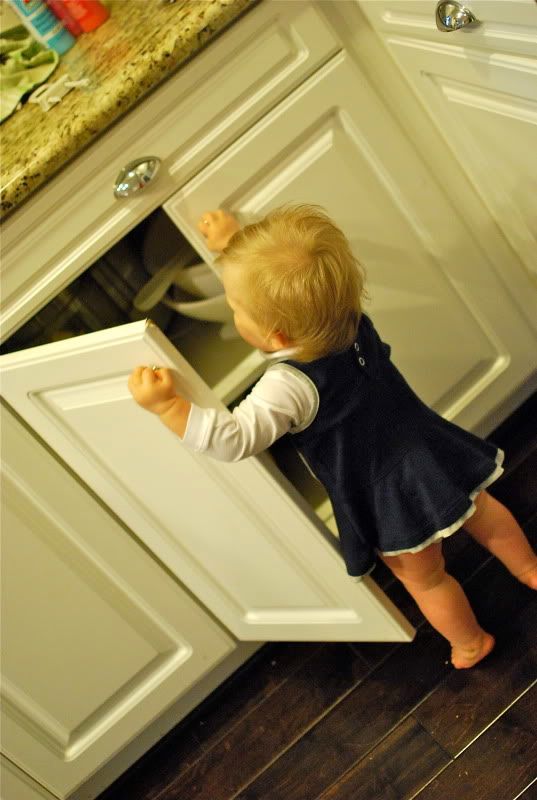 Which led to this...
Ella went to IHOP for breakfast
in her pajamas
(and tutu!) early Sunday morning and had pancakes for the first time. Then we went to Costco where Ella had chocolate and vanilla frozen yogurt for the first time.
We went to grandma and grandpa's house for a birthday dinner on Sunday night. Ella flew with grandpa...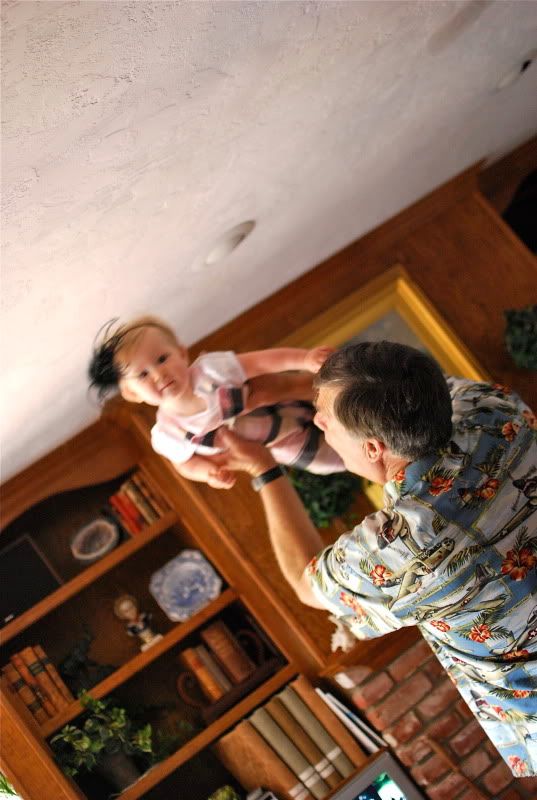 Helped Rylee eat a dog treat (I know, gross)...
Helped daddy open his present...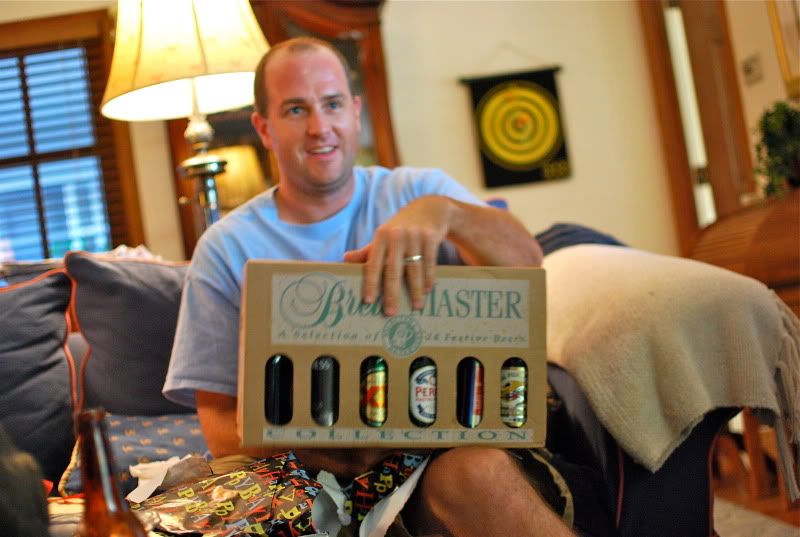 And blew out the candles on the apple pie...
HAPPY BIRHTDAY DADDY, WE LOVE YOU!