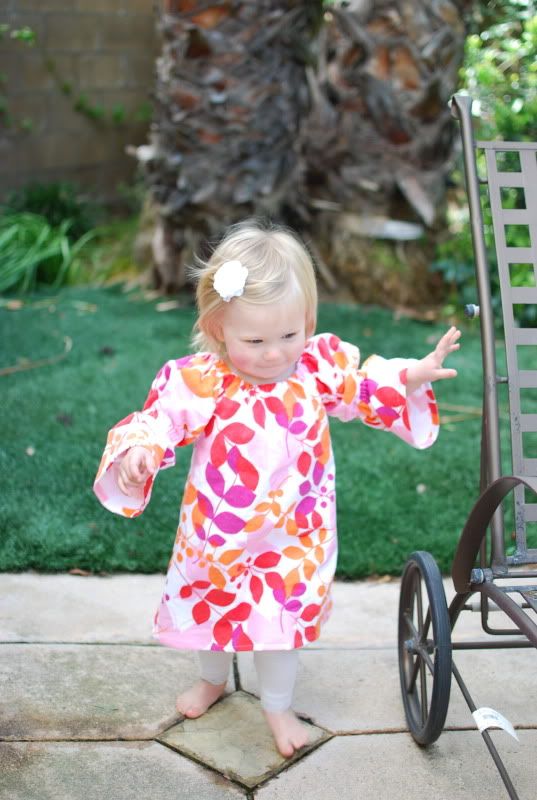 Ella's half birthday is today...I can't believe she is 18 months old already! I often look at her and think, "wow, you are a little girl now, not a baby!" She still isn't a huge talker, but she will pretty much repeat or try to repeat anything you say. Today she was trying to get the ball from Rylee, and I said, "Rylee drop!" so Ella says, "DROP!" Her favorite word is "up".
We're still not really in the tantrum phase and no meltdowns in public, but she LOVES to whine. Oh my gosh, if they had a whining competition, Ella would win. However, a sure fire way to get her to stop whining is to take her outside. She absolutely loves being outside, and if she had her way, she'd be outside 24 hours a day.
She is extremely social but can get shy sometimes. She loves to laugh and be tickled. She wears a size 18-24 month in clothing and still wears a size 4 diaper.
So even though my last post about dresses said those were my final fabrics, I added two more! It's been cold here lately so I felt all cuddly and decided to get some flannel fabric...have you ever seen such a cute flannel fabric?! This is the bell sleeve peasant dress...
And then because I love all things cherry, I had to do one in this fabric (it's not flannel), which I used to make bibs with...