We had a really fun and busy and Easter Weekend this year!
We spent the day at grammy and pop-pop's house, and Ella was excited to have an Easter egg hunt with her cousins...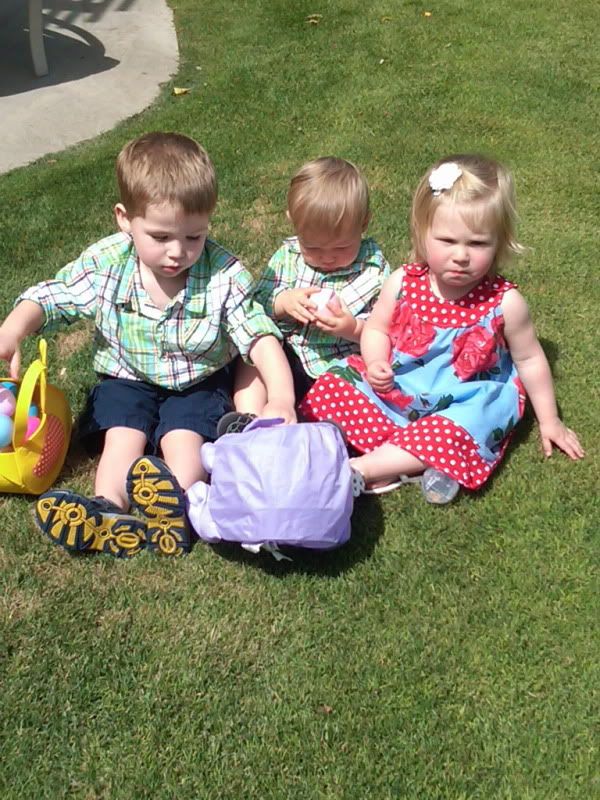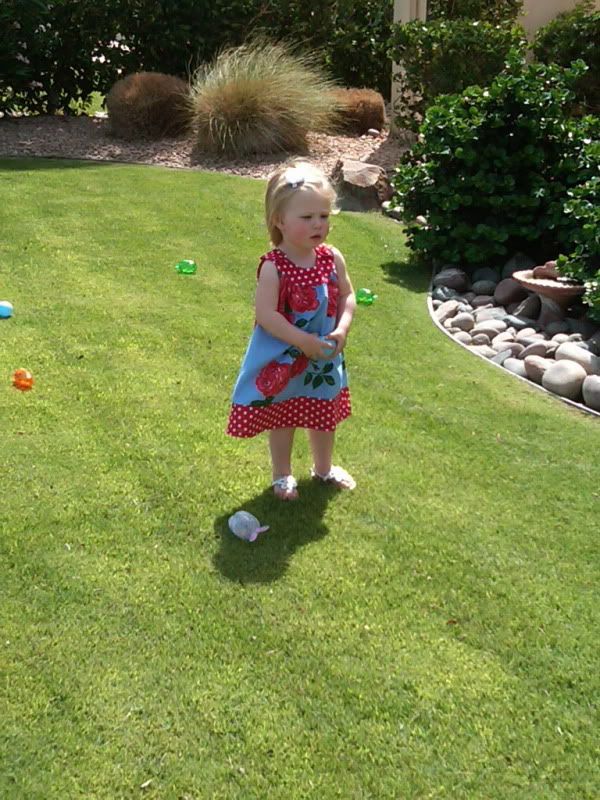 The next morning she woke up early to find that the Easter bunny left her a treat...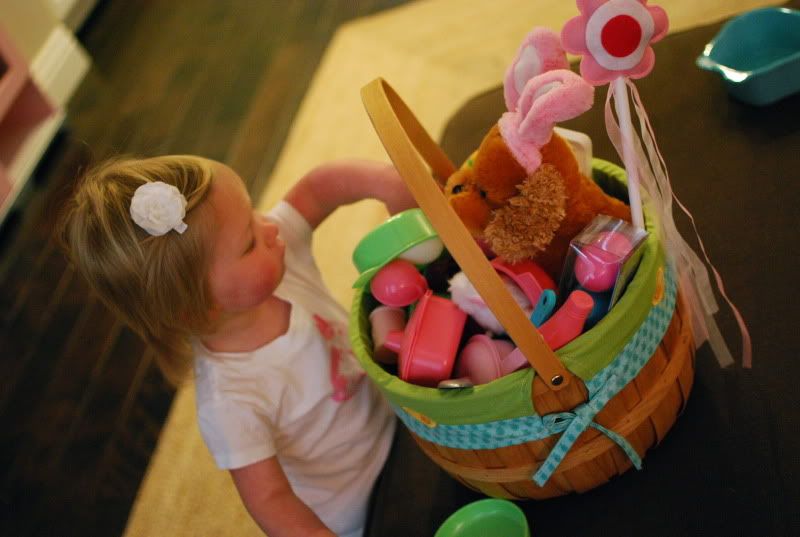 After church, we had brunch at Lucca, and Ella sat in a booster seat for the first time right next to daddy since they were out of high chairs (this will also be the last time for a while!) and checked out all the desserts with grandma...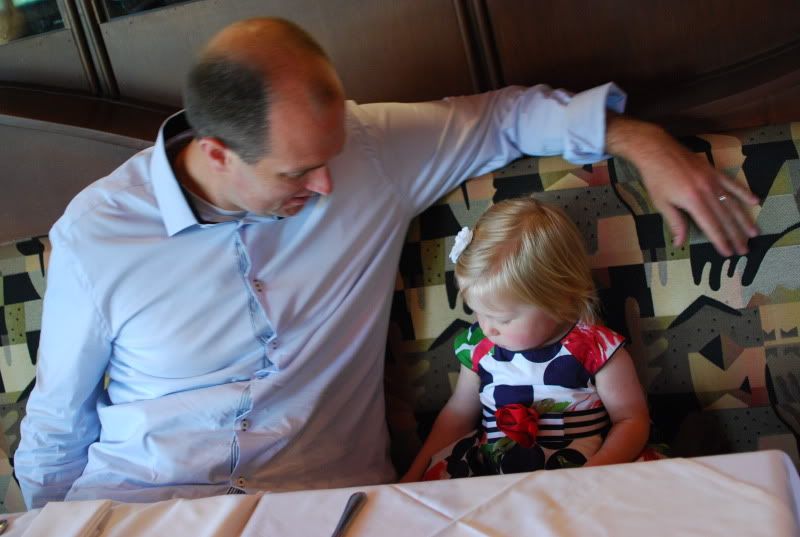 Ella also found a little boy to run around outside with...
We went to grandma and grandpa's house where the Easter bunny left Ella another Easter basket, but her favorite thing of all was the super cute pink hippo chair that grandpa got her...
Then she decided it was about time for her fourth Easter egg hunt of the season!
She then graciously agreed to take a few photos in one of mama's new fabric combos. :)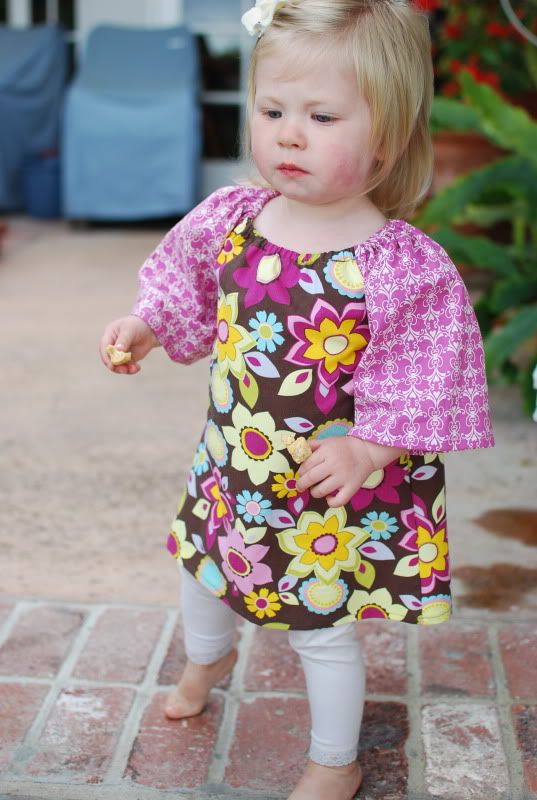 Ella's cousins from Arizona came over to grandpa and grandma's house for dinner, which made Ella very happy, but I forgot to take any photos!!!