Here is the bright and cheery lemon pattern (I think this will look adorable in the peasant style too)...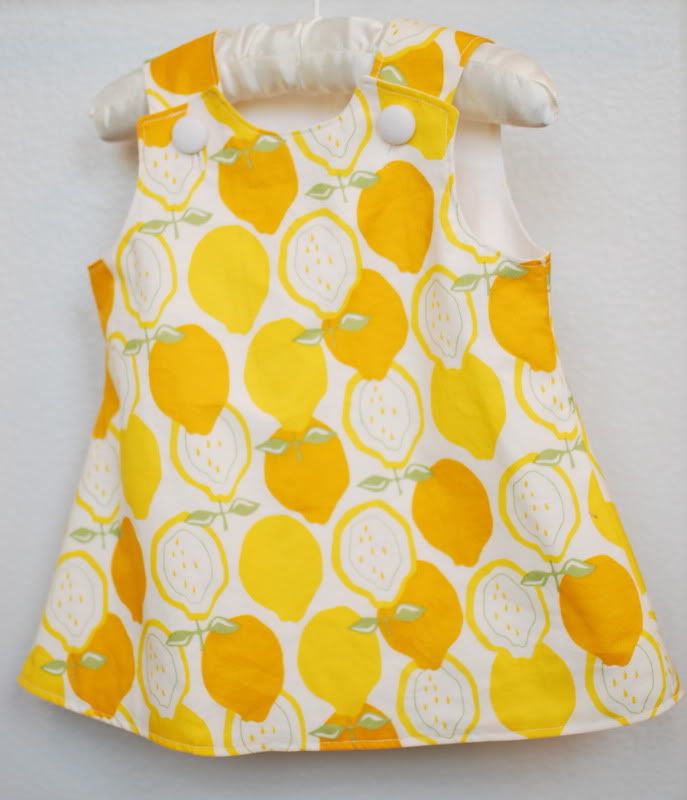 This is actually the smallest size jumper (0-6 months), but I still squeezed it on Ella with leggings...look how cute it looks as a top! These "dresses" last forever!
Here is the hot pink floral...I think it almost looks Hawaiian-ish but more modern. This also shows another peasant dress style (size 6-12 mos.), the short sleeve without elastic. Very cute.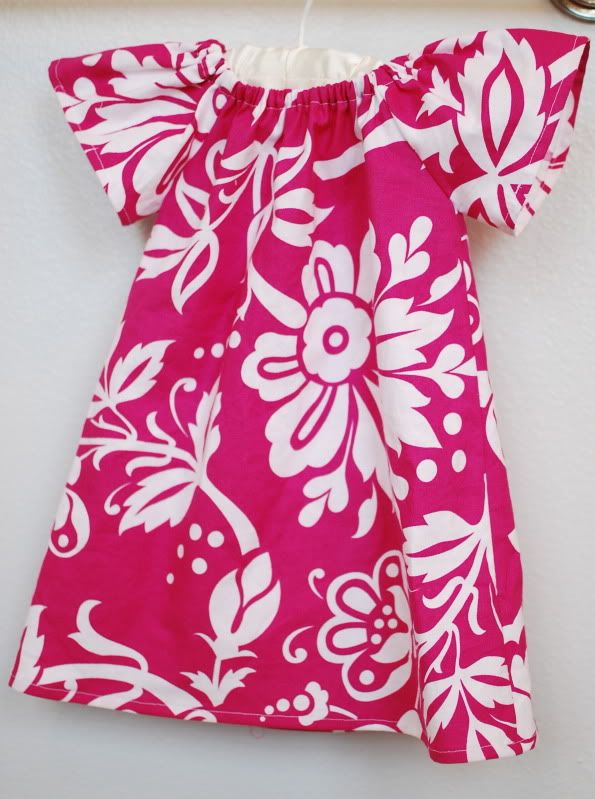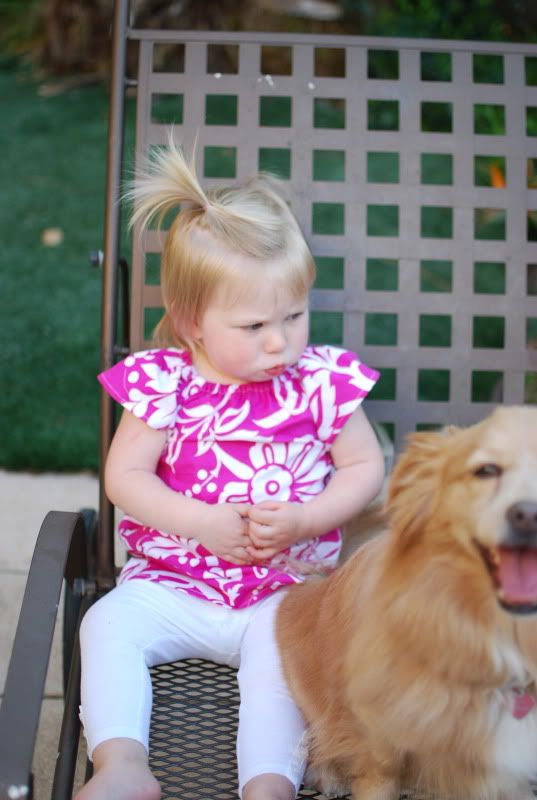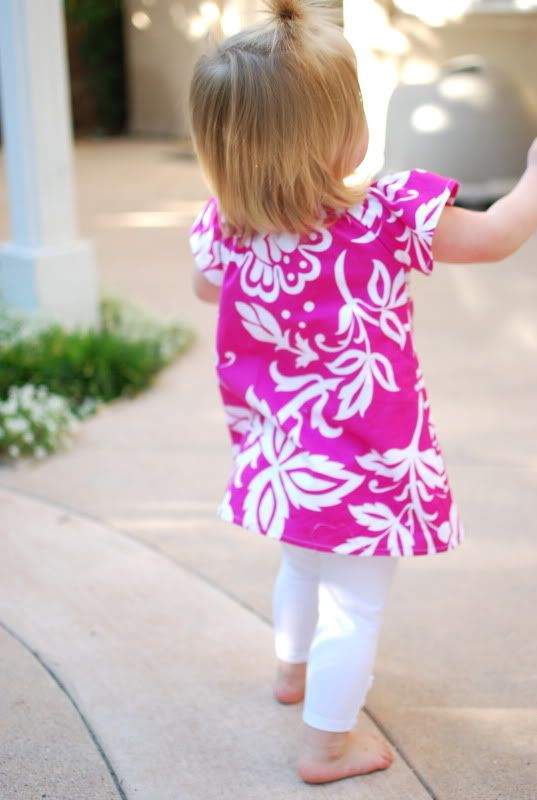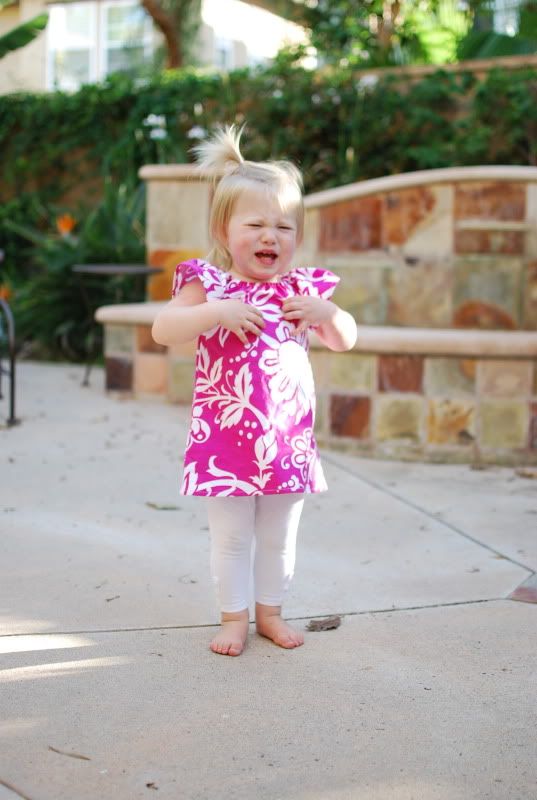 I initially planned on making elastic waist pants with a ruffle on the bottom to go with the dresses, but they take a lot of fabric, and I just don't think they will sell well enough. So instead, I whipped up a diaper cover/ baby bloomer pattern! The sizes are 0-6 months, 6-12 months, 12-18 months, 18-24 months, 2T and 3T...any fabric!!
They come in plain...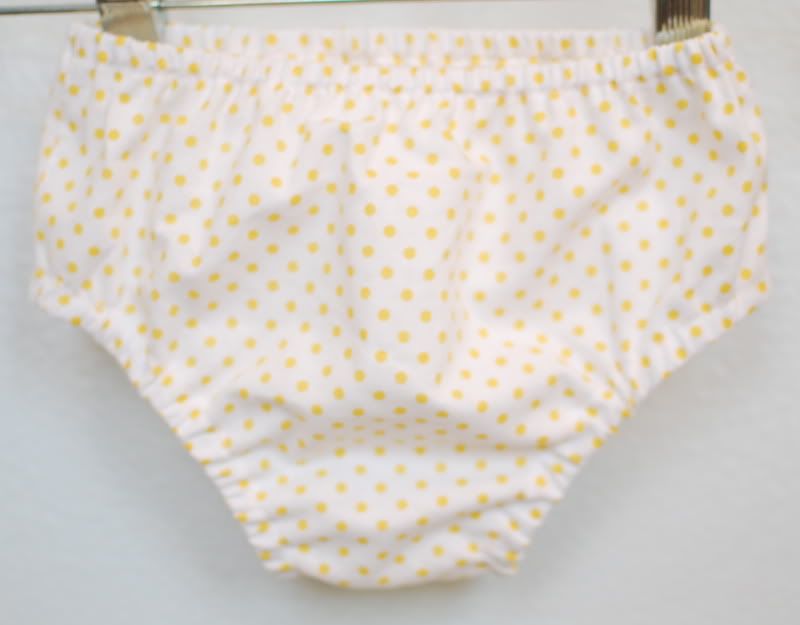 (That example would go with this dress)
Or double ruffle...
That example would go with this dress...