It ended up being a pretty busy weekend...in a nutshell, we spent lots of time with friends (Ella had three playdates!!), and I spent a lot of time sewing. ;) We got lots of pictures from the Fourth!
In the morning, we went to our neighborhood "carnival"...it felt like old times when entire neighborhoods would get together to celebrate...they had music, games, a bouncy house, snow cones, popcorn, cotton candy (which made me very happy!) and lots more. Here are Ella and I with Devon and Kaitlyn...
After Ella's nap, we went to Devon and Kevin's for a bbq. Can I tell you how convenient it is to go to friends' homes when they live right down the street?! The girls were so cute!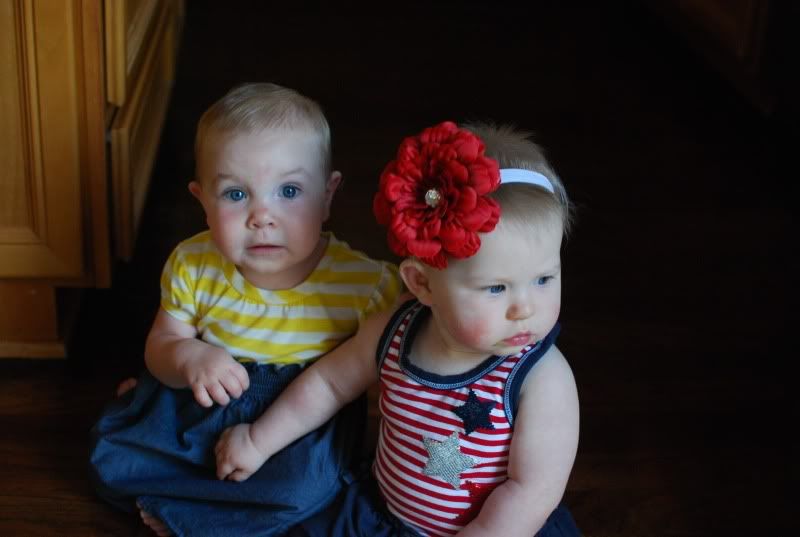 Kaitlyn tried to stop Ella from crawling away, but she was not very successful. ;)
I made Barefoot Contessa's red velvet cupcakes with cream cheese frosting...
These are the cute cupcake holders I used...
After the delicious burgers, we headed down to the end of their street for a block party...they have a fantastic street!! I wish our cul-de-sac would do block parties! It was a great day. :)