He turned Ella's milk green (which I think has been her favorite of all, and she would only drink that milk until it was gone and now asks everyday for Elfie to turn her milk green again)...
He tried to get Ella's cheerios ready in the morning but got stuck in the jar...
He colored a picture of Santa...
He built a "castle" as Ella calls it...
He ziplined across the kitchen on a candy cane...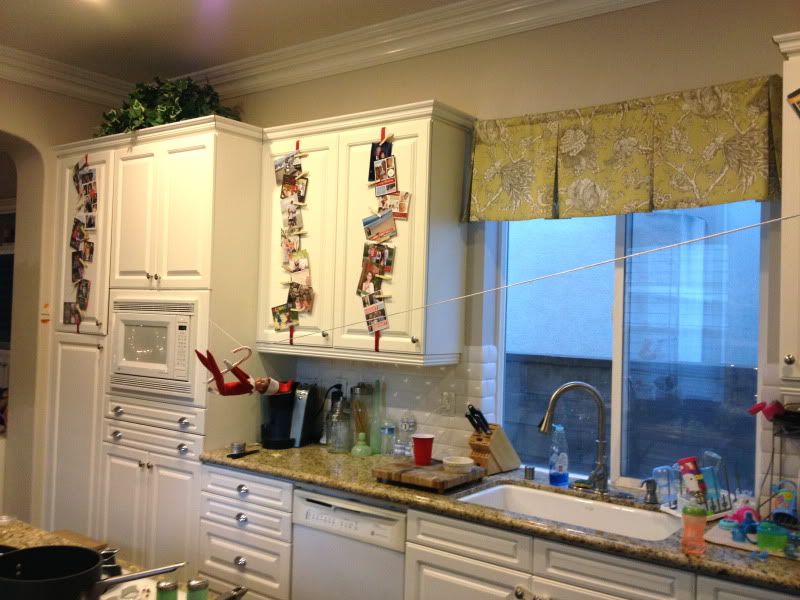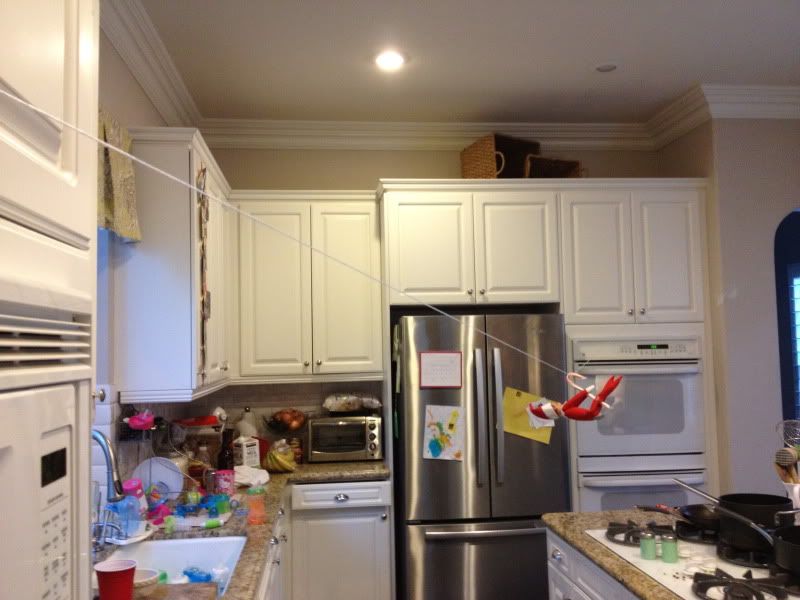 He made elf donuts (chocolate, sprinkles & powdered)...