We made our usual trip to Pretend City, but this time they had a kid's band playing...the kids enjoyed it so much that I'm thinking of hiring them for Ella's birthday party!
On Saturday, we met Olivia, Sophie, Ethan, Paige, Grace and Cami at the park where Ella rode the slide...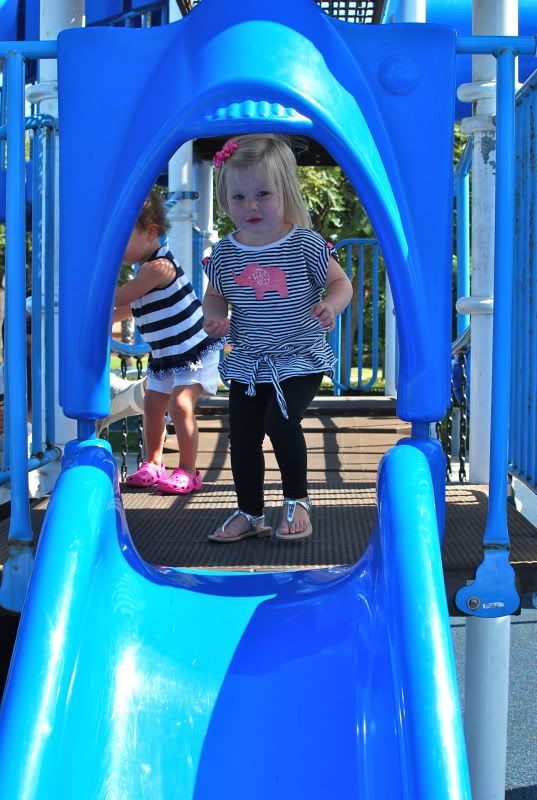 Played in the tubes...
Sang ring around the rosie with Olivia...
And played chase!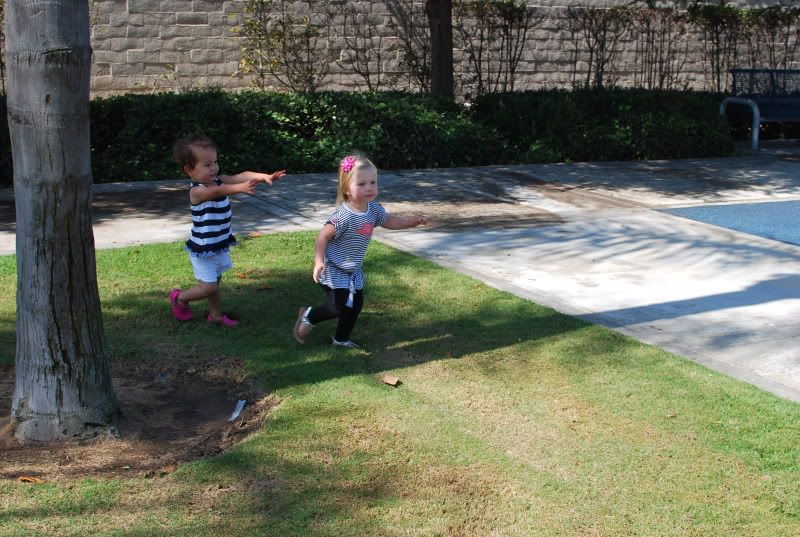 After her nap, we went to Fashion Island to look at the fish...
We had dinner again at True Food Kitchen because I have become obsessed with their Tuscan Kale Salad...has anyone had this?! I could eat it everyday!!!
On Sunday we had lunch at the Spectrum with Michelle and Logan. The girls played by the sprouting fountain and Ella took a walk with Michelle...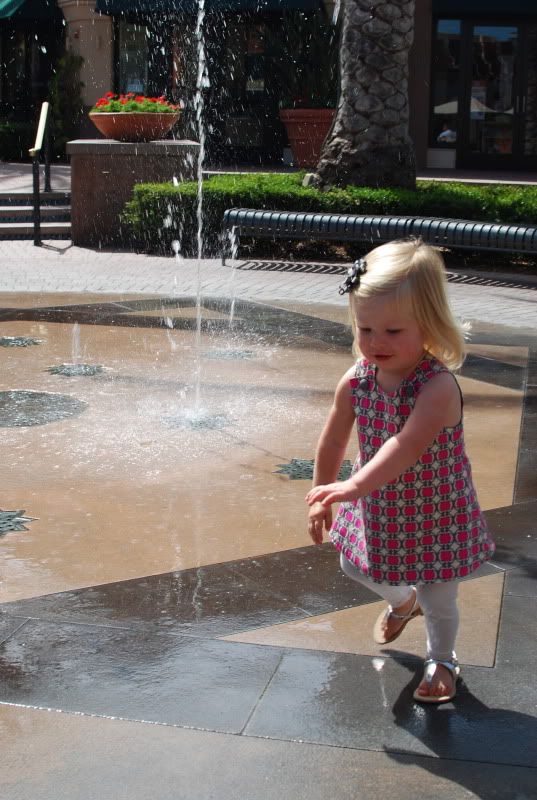 But apparently the most interesting thing was playing in Logan's stroller??
On Monday Ella had a great time at a bbq at Grace and Cami's grandma's house (so did we!). She loves Grace, and they had fun riding horses...
The girls with their grandmas...