We went to Disneyland for the second time with Ella today, and it was even more fun because Olivia came too! I don't think 2 is the best age for D-Land...we definitely won't go again until she is 3, but it was still really fun.
The park was decorated for Halloween...
We took Ella on the Peter Pan ride first, which was a mistake. I don't remember it being almost pitch black in there (like, you can barely even see the stuff inside) so Ella did not like it and started whimpering in the middle. Then because of that, she didn't want to go on other rides...even the carousel! She looks happy here, but trust me, she tried everything to get OFF that horse...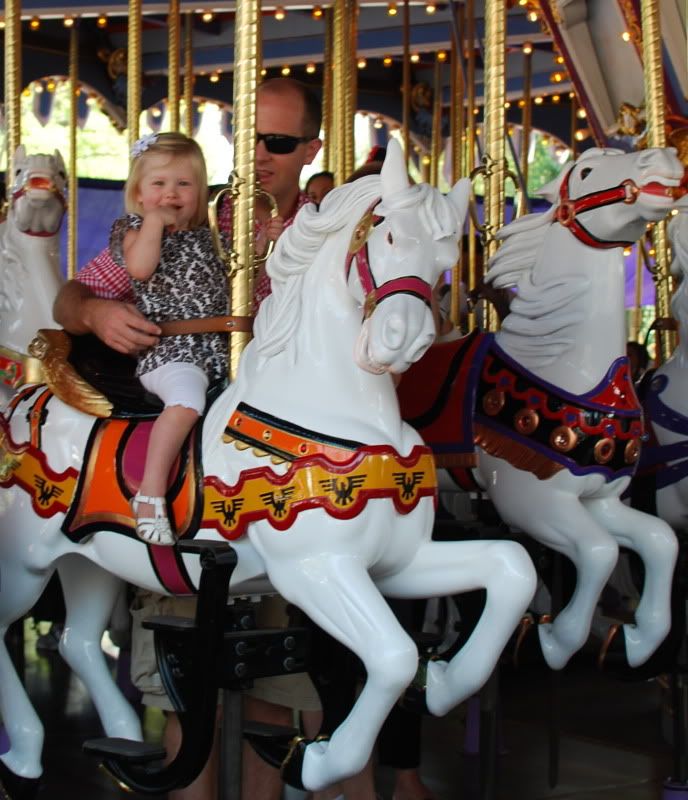 Since Peter Pan failed, we didn't even attempt to go on any of the other Fantasy Land rides since I know they are all kind of dark and scary-ish.
We decided for something a little more light-hearted, and the girls loved It's a Small World...
The girls also loved the little train in Fantasy Land, and had fun watching it through the gate while they were waiting...
Ella wasn't too impressed with the Jungle Cruise, but when I asked her if it was fun afterward, she said yes...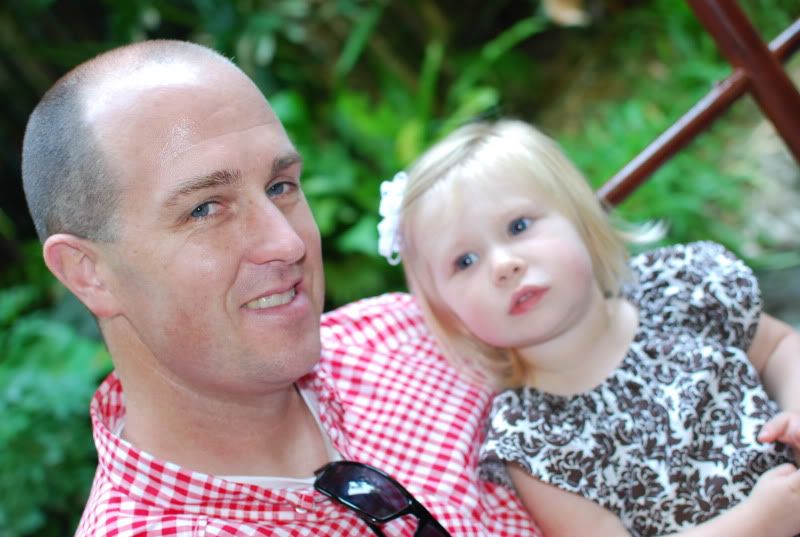 The girls drove a car in Toon Town, and we got our requisite long distance photo with Goofy (just like we did when she was 10 months old) since we pretty much refuse to stand in line to see a character (at least until Ella cares about characters)...
She actually did seem to want to meet Minnie Mouse, but you can see her hanging on to Gary for dear life when we got close!
And the best part of the day (at least for Gary and I) was lunch at Club 33! It really makes the entire day worthwhile. I say I won't get a season pass because I don't think Ella should go to D-Land more than twice a year, but let's face it, I just want the food so I'll never get a season pass! ;)
Some of the best soup I've ever eaten...
Filet mignon with mashed potatoes...
I tried to get one of every dessert from the dessert table, but they wouldn't all fit on my plate because there are so many!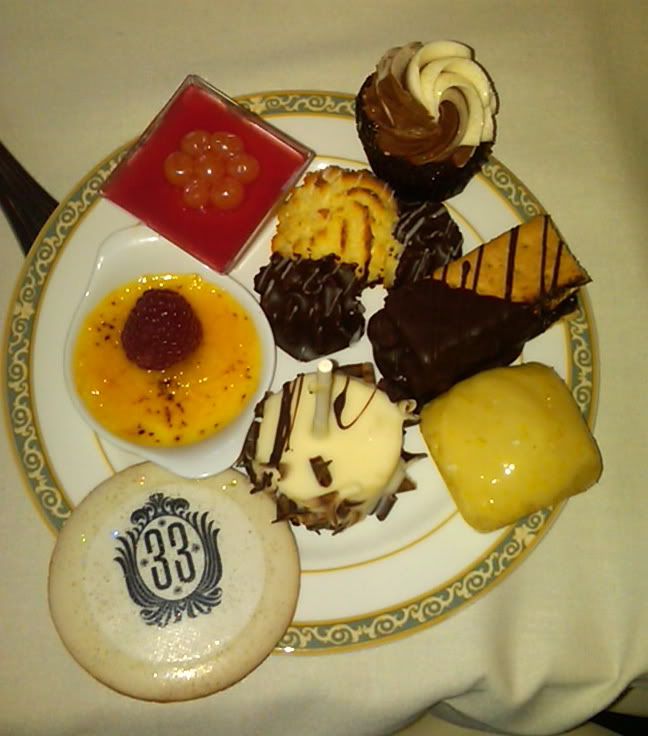 I was EXHAUSTED and swollen by 4 p.m. so we headed home earlier than planned. I love Disneyland, but I don't think I have the stamina to go more than once a year, if that!!!!