I had some leftover royal icing so Ella picked out an apple cookie cutter and I made more cookies! I'm not sure what we'll do with a bunch of apple shaped cookies except maybe give them to Ella's teachers? ;)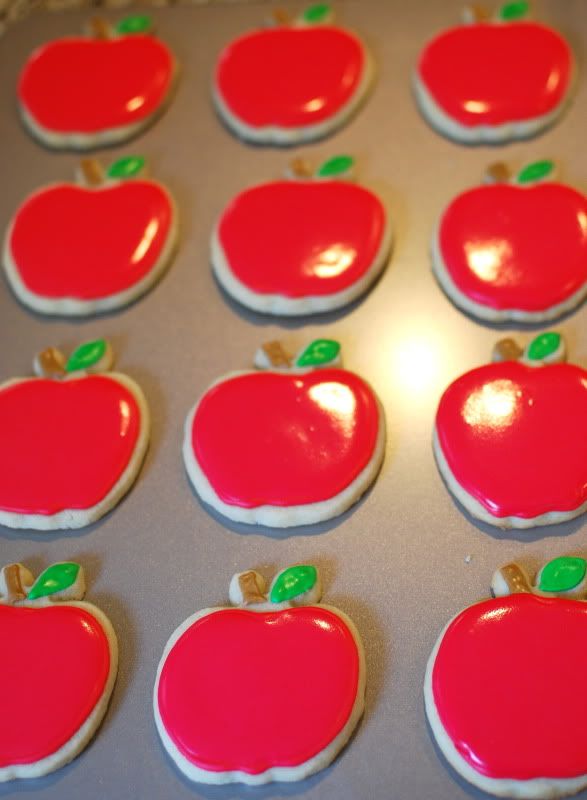 Brett and Brice came to visit today, and Ella had SO much fun!
And Auntie Katie hooked us up with a bunch of "boy toys"! Yay!
Speaking of "boy things", note to self: buy some boy plates...Brett was not happy with the pink girly plates we have- who can blame him?!