Ok so it's not V-Day yet, but Ella had her Valentine's Day party today so it's V-Day to us! I planned on Ella wearing her red corduroy pants, but she wanted to wear her V-Day tutu from last year...
Ella's Valentines for her friends...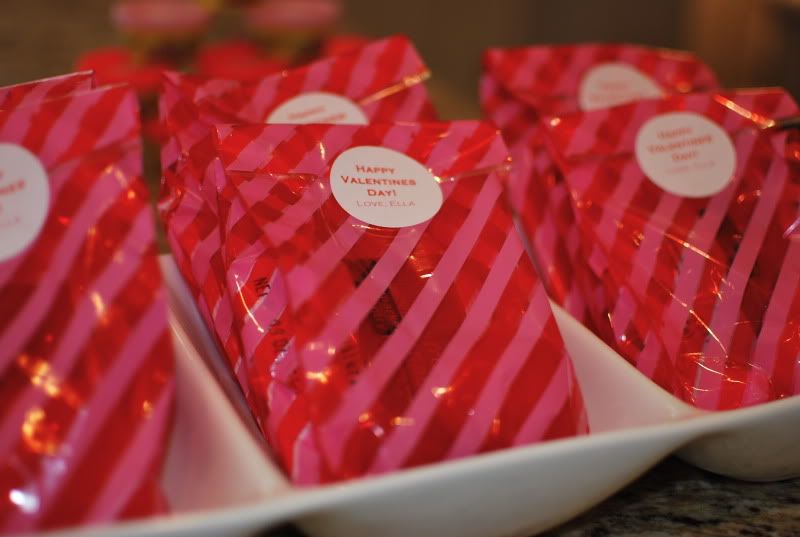 Cookies...
I mostly use the cookie/frosting recipes from
here
.
Is this a good looking bunch or what?!