We met up with friends for dinner at True Food Kitchen, and before dinner, the girls were having tons of fun running around Fashion Island, looking at the fish...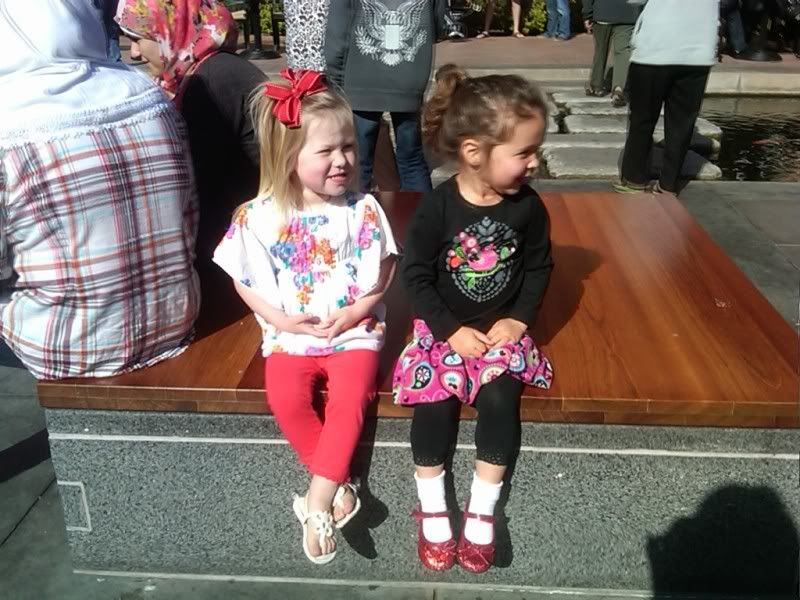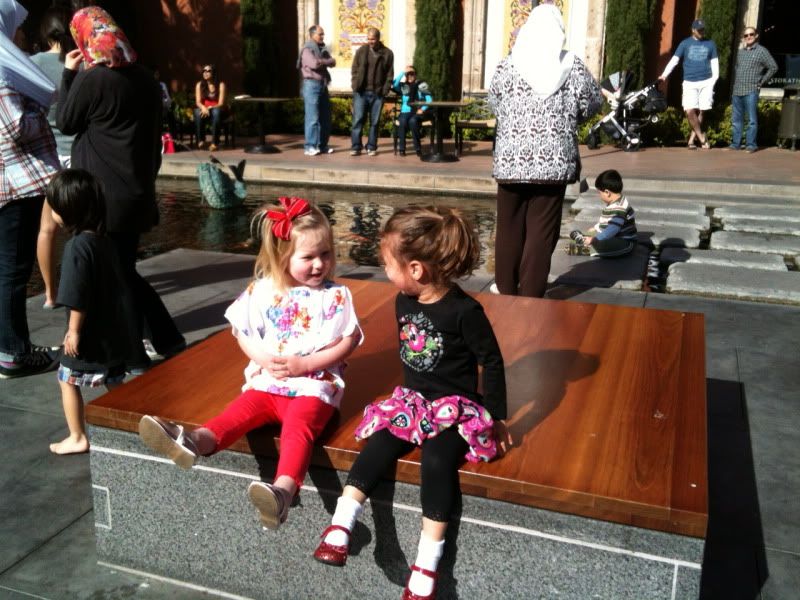 Fun, right? It was until Ella FELL into the water with the fish!!!!
She missed one of the pavers and fell right in between them up to her neck! She was soaking wet. Thanks goodness I had a jacket and extra pair of leggings. I felt so bad because she was crying I think not because she was hurt but because she was embarrassed- there were TONS of people there. We did see two other kids do the same thing, but not quite as bad- only wet up to their waists!
Thanks to Paigey, she got over it really quickly and was in a good mood in just a few seconds. :) The little trip to Casey's Cupcakes didn't hurt either (fyi, we were not very impressed, and Sprinkles is way better, in my humble opinion).
Some sibling love...