I revamped my old pillowcase dress (made it less boxy and used fabric for the bow instead of ribbon)...isn't this so pretty for spring?!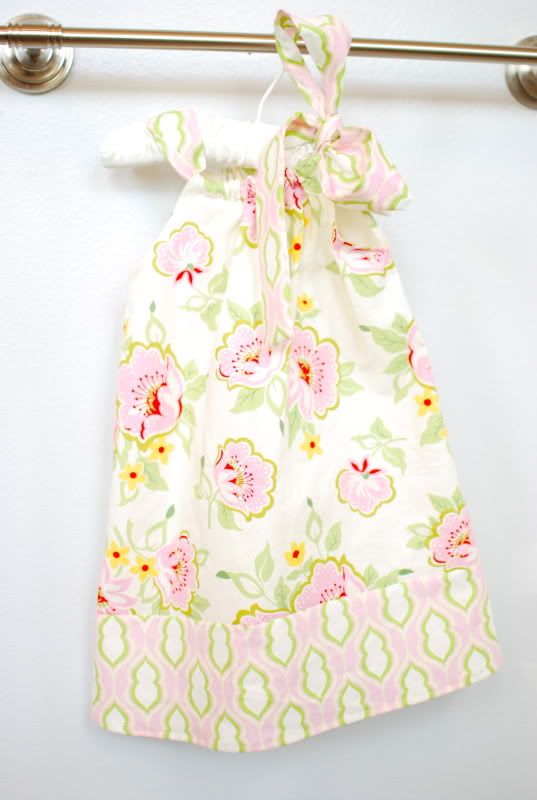 I'll list it once I get a photo of Ella wearing it...which could be weeks away given her new penchant for saying "NO!".
And I made another new one for Ella...
Given my love for all things navy, I had to buy this fabric when I saw it at the fabric store. Are you loving the ruffle down the front?! I'm thinking of carrying this style in my store because I love the ruffle even more than the inverted pleat!
And all the new bows I made...