This little angel...
slept from 7:30 p.m. until 8 a.m. last night!!!!!!!!!!! With his normal 2 oz. dream feed at 10:30 p.m. he didn't make a peep until 6 a.m. (whoo hoo!) when Gary dream fed him again, and it worked! I'm sure it was a fluke, but at least we're going in the right direction. :)
I finally got Ella to try on the new pillowcase dress (after bribing her with raisins), which I think is adorable on...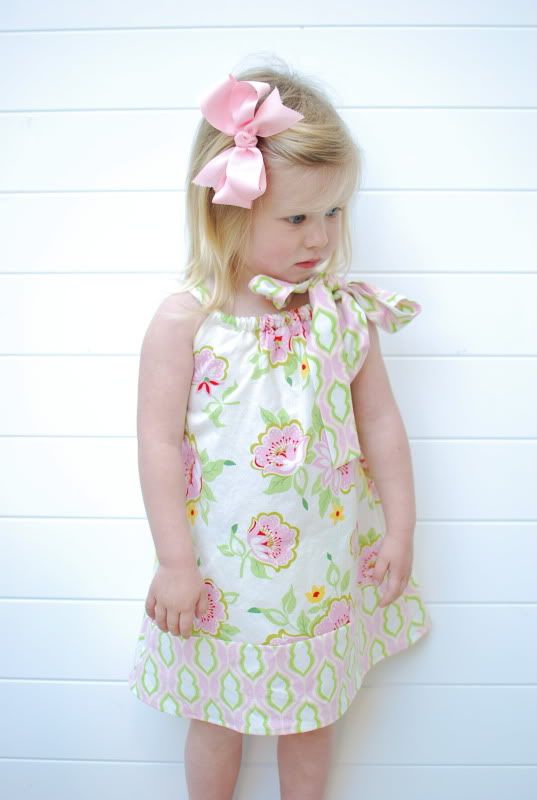 And her new navy and white ruffle dress...