**
Links and instructions to everything are at the bottom of the post
Invitation...
Wreath on front door...
My mom made suns for the front yard...
Food Table...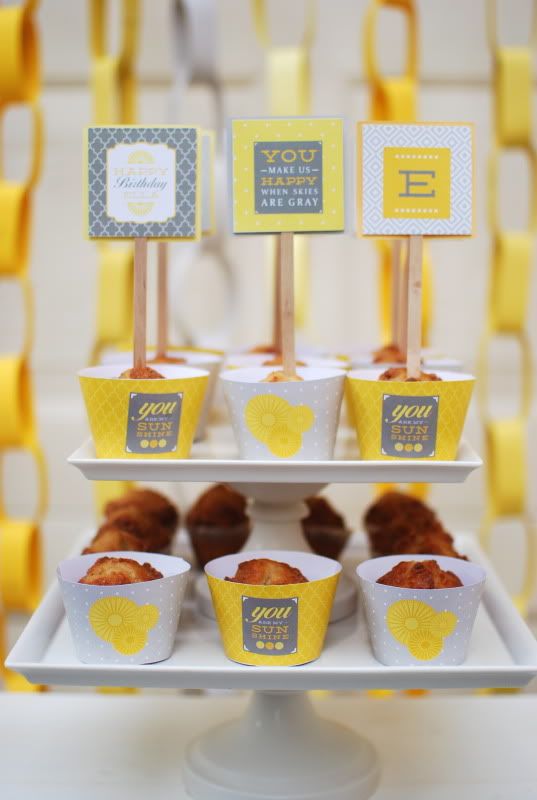 Kids' Tables...
Clear cups were for cereal...
Smash eggs...
Banners & Signs...
Bean Bag Game...
Make your own Fruit Loop bracelet...
Favors...
The "mom" table (coffee, oj, donuts)...
This is the best I could do and not everyone is in the photo...
Love this girl...she made a "sandwich" of a donut surrounded by 2 pancakes!
My very favorite photo of the whole morning...
I have to add for posterity...I was grumbling (in my head) about how once again I went overboard, spent too much time, too much stress on a party, blah, blah...so yesterday, I'm doing stuff for the party and out of nowhere Ella says, "mommy thank you for doing all this for my party". She made it all worth it!
And to keep it all together...here are the links for Ella's
FIRST birthday party
and her
SECOND birthday party
.
Almost forgot- close ups of the pajamas I made her...
The goods...
Invitations: Frog Prince Paperie- she has tons of cute paper goods! All the banners, stickers and signs are from the party pack that came with the invitation.
Wreath: Basically the same as my Jute Wreath, but you use yarn. I hot glued the grosgrain ribbon on and then glued on the felt suns (I printed out a sun from online, cut it out & traced it).
Cookies: For the suns, I used this Wilton cookie cutter that you can get at Joanns. For the circles, I have a tin like this- it's great to have around since it cuts so many sizes. I used a size 2 tip for all the frosting (outlining, dots, suns) except to flood the cookies- I always use these. I bought a bunch at Sur la Table one day!
Marshmallows: I put a bamboo skewer into each marshmallow then dipped them into yellow candy melts (melted in a glass bowl in the microwave and added a bit of vegetable oil) then dipped them in white nonpareils.
"Bacon & Eggs": SO easy! Explanation here. I used white candy melts instead of white chocolate chips (and added a bit of vegetable oil). Be careful when removing from the wax paper because they break easily!
Bean Bag Game: Gary made this for me...all you have to do is screw the buckets onto a piece of wood (duh!)- Gary used 4 screws per bucket, but I'm sure you could use just one? I bought number stickers at Joanns in the scrapbooking section. They weren't sticking very well so I put a layer of clear nail polish over each number...now they aren't going anywhere. ;)
Smash Eggs: Carefully break just the very end of the egg and drip out all the insides. Rinse out with water and dry upside down. Fill eggs just a bit with confetti. Cut out little circles or squares of tissue paper (I used a 2 inch scalloped edge punch) and put glue all around the edge of the tissue circles and glue over the opening. Smash on someone's head!
Centerpieces: Clean baby food jars. Use an electric drill to drill holes in top of lids. Spray paint the lids with your desired color. Fill with Lemonheads (what I used), M&Ms, Bubblegum, anything that matches your theme. My suns were cut using a Cricut cutter, but if you don't have one, just print out a big sun from the internet and then trace onto paper. I used flat wooden stick from Joanns and glued one sun to each side. My sticks weren't long enough so I had to stick them just slightly through the hole in the lid and then hot glue gun underneath the lid so they would stay up and stick out far enough.
Treat Boxes: Oriental Trading.