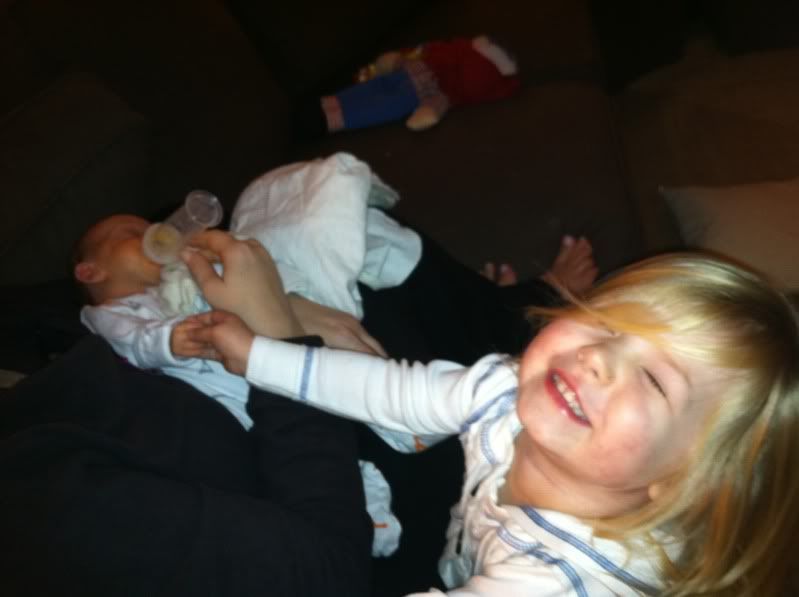 Ella is still madly in love with him...I thought by now she'd be kind of over it, but she just adores him. When she wakes up in the morning or from her nap, the first thing she wants to do is go check on baby brother. She constantly wants to hold his hand, and she is always giving him kisses.
We took Everett out for his first real outing yesterday. Since he's still not supposed to be out unless we are outdoors, what better place then an outdoor mall?!
Funny that our first outings seem to always involve shopping! Here is the photo of our first outing with Ella to Baby Gap...
A few months ago, I met another great mama, who lives a street away from us and has a daughter the same age as Ella. Today the girls walked home from the park together...
And finally, the girls and I did a little pre-NYE girls night out, and I had my first margarita (well first alcohol drink at all) in almost a YEAR!!! It was d.e.l.i.c.i.o.u.s.