I'm selling some of my bags so I thought I'd post them here in case anyone is interested! If I know you, you can come over, otherwise, I'll ship priority mail + insurance. I have some more LV that I'm selling, but I don't have photos yet, but so far...
Louis Vuitton Petit Bucket bag (Monogram Canvas)
This bag is in good condition- you can see the various minor places of wear and tear/staining in the photos. I purchased it at the Louis Vuitton store in Las Vegas so I can assure you it is authentic! This bag sells new for
$1,210.00
. I am selling it for $450.00 (little makeup bag not included). I have the original dustcover, which I will include with the bag, as well as the original tag (shown in photos).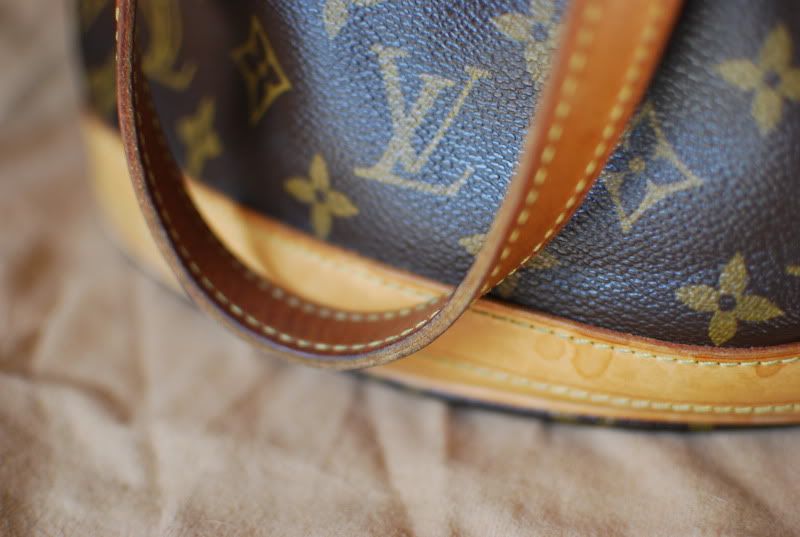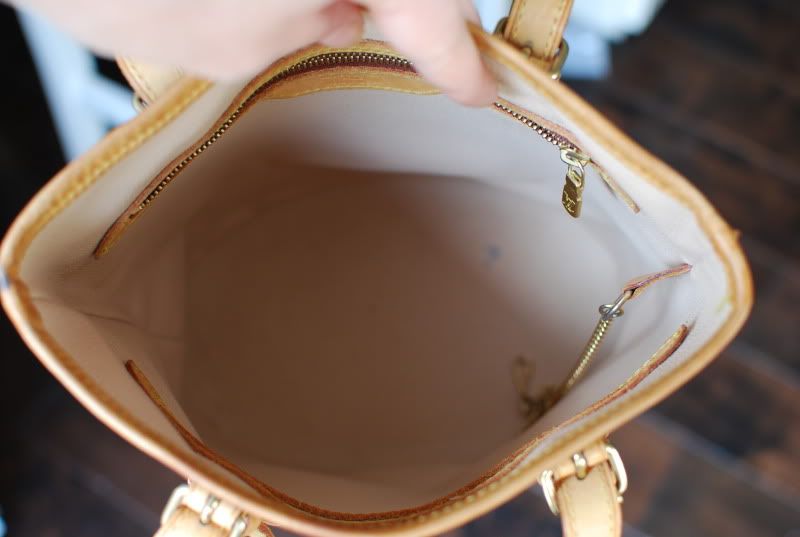 Gucci Monogram GG "Jackie O" Hobo bag and/or Matching Wallet
I purchased this bag and wallet at the Gucci store at South Coast Plaza- it is authentic! It is my understanding that they no longer carry this adorable bag, but the "New Jackie" handbag sells for
$1995-$2,150
. I am selling the bag for $250 and the wallet for $100, however, if you purchase them both together, I will sell them both for $275!!! I have the original dustcover, which is included.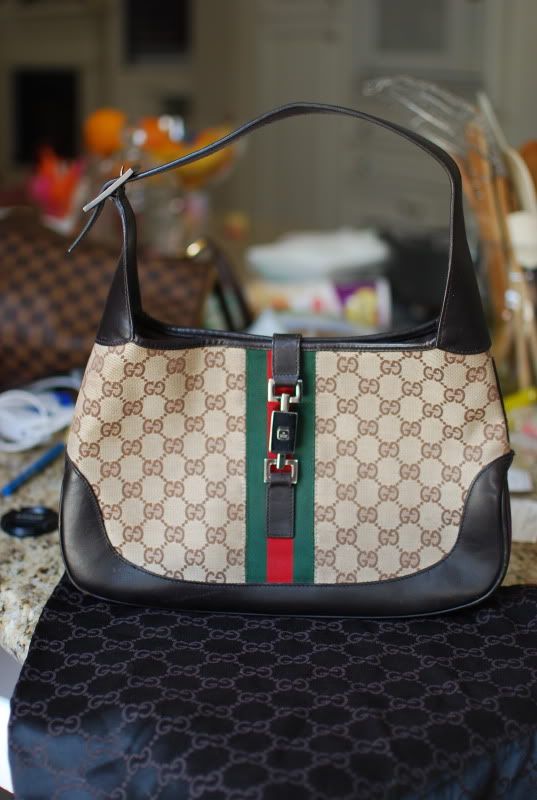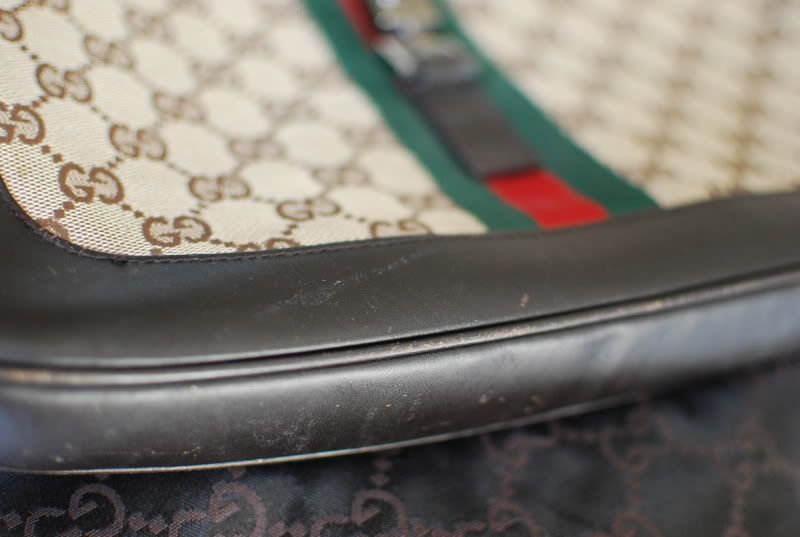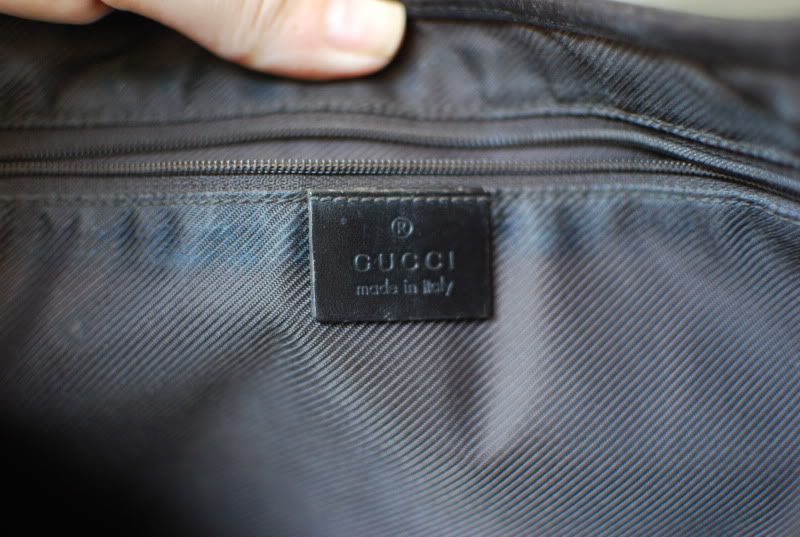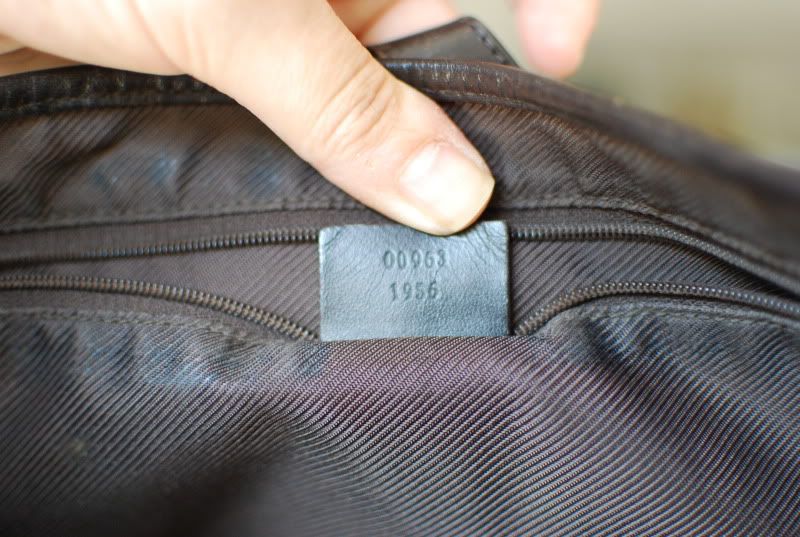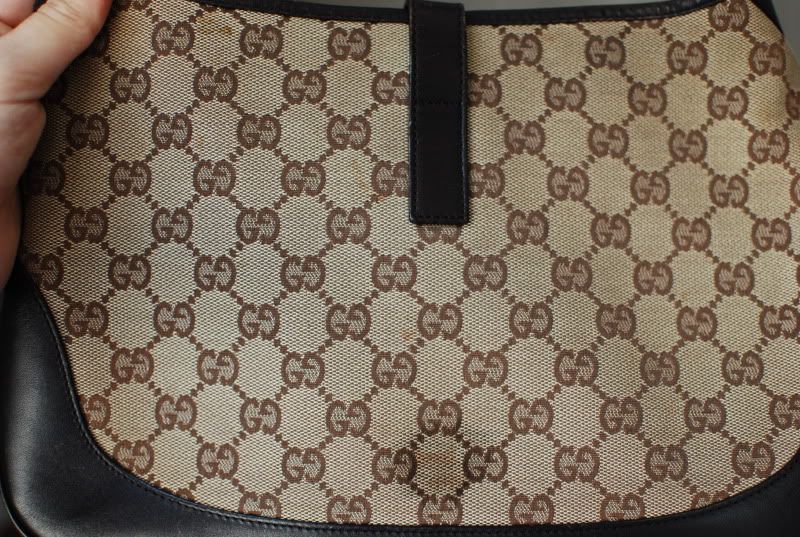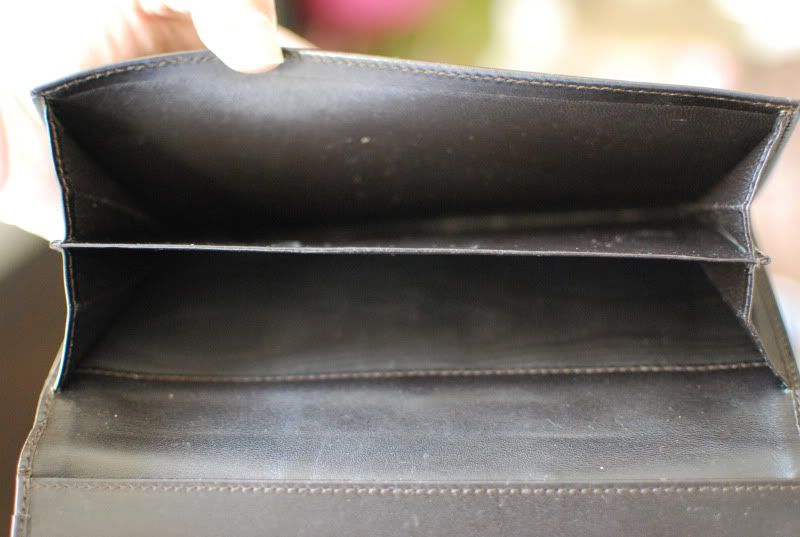 I also think I'm going to be selling my
Mia Bossi Lyndsey
diaper bag, which you can see
HERE
. I haven't taken photos of it yet, but it's in really good condition, as I hardly use it. I think I'll be selling it for $100.