Actually, Olivia turned 1 on June 12th, but her 'Ice Cream' themed birthday party was today. Julie had lots of cute decorations and little ice cream touches, and Olivia's outfit was so adorable!!
These are ice cream bubbles!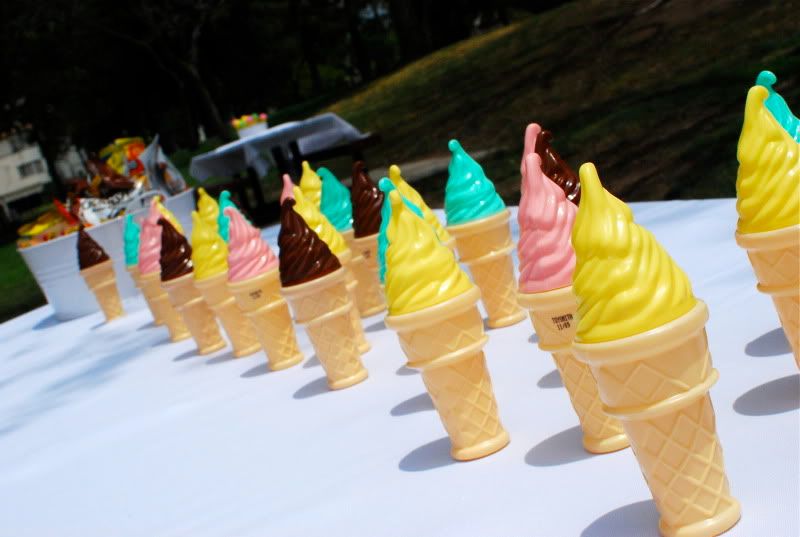 Ice cream 'poppers'
Ice cream cookies that Julie's sister made!
Julie had a really fun clown-ish girl come, who played games, painted hands, made balloon animals- really cute...
You did a great job Jurie!