On Friday, Elizabeth, Ashley and Katie came to visit- it was great to spend time with them! Ella was of course enthralled with the older girls.
Friday night, Gary and I went out to dinner at
Javier's
with Lindley and Steve...it was our FIRST night out with another couple (sans kids) in over 8 months!! It was so nice to go out with other adults and be kid free!
Grandma and grandpa babysat for us so before we left, we decided to try out the interactive rocking horse that they got Ella last Christmas. She still doesn't get the concept of holding the reins or handles, but she thought the fact that it neighs and moves its head and tail was pretty funny!
On Sunday, we went to grandma and grandpa's for a BBQ (grammy, pop-pop and great-grandpa came too) to celebrate Father's Day. Ella took pictures with everyone!
All the daddies (grandpa, daddy, great-grandpa and pop-pop)
The grandparents
Mommy and daddy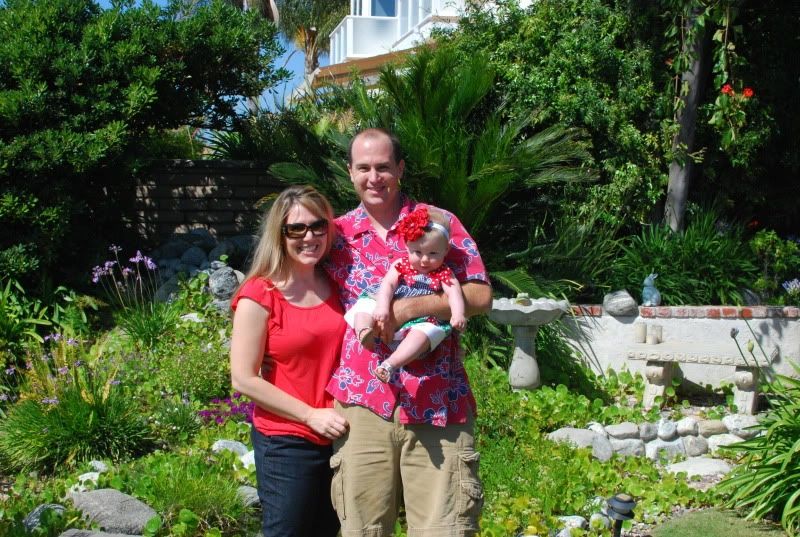 Not a good picture of Ella, but it shows her cute dress. :)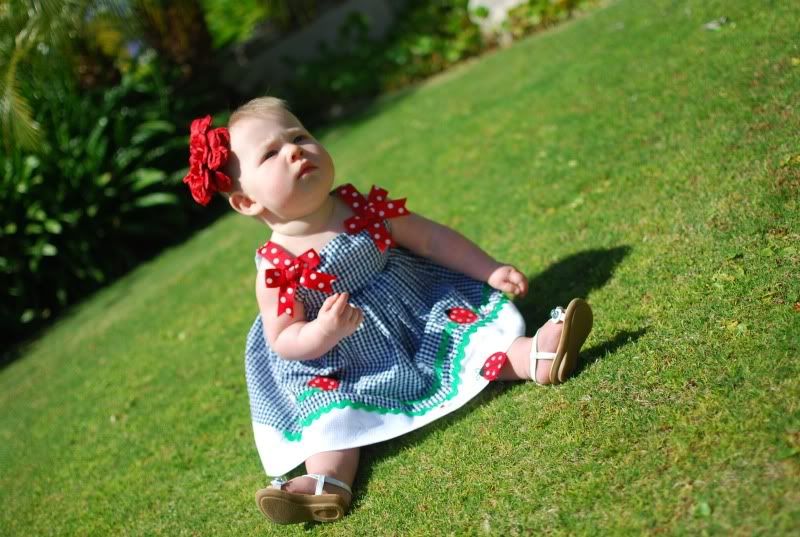 Then we opened gifts, and Ella's favorite thing was grandpa's giant tube of bubblegum!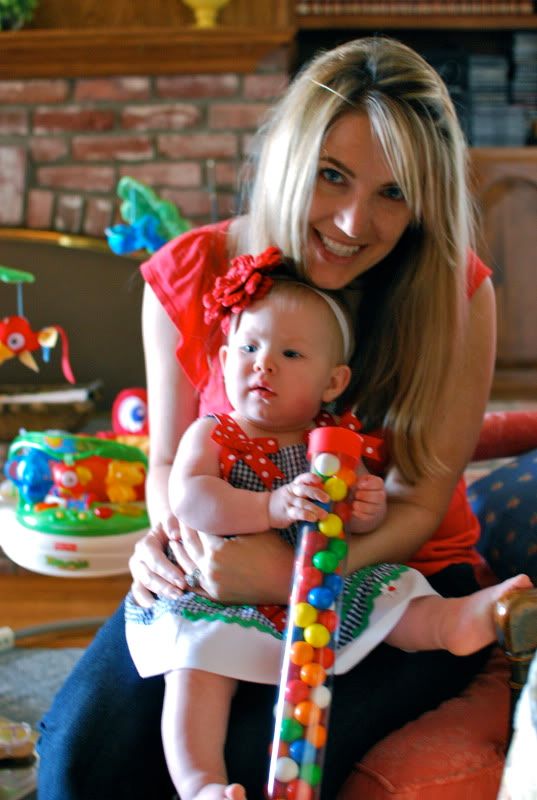 After gifts we ate a delicious meal of ribs, corn on the cob, broccoli salad, potato salad, baked beans, fruit, raspberry cream cupcakes and apple pie cake...needless to say, we were REALLY full. Leave it to my mom to "dad" theme everything!
A little more grammy and pop-pop time, and then it was time for bed!
It was a great day, and Ella is so lucky to have the BEST daddy in the entire world!!!