First of all, how could you not smile waking up to this face everyday!
We've had a fun and busy couple weekends! We had two wonderful bbqs last weekend, and I forgot to take photos at both. This weekend, Grammy and Pop pop came to visit for the day.
The next day, we went next door to celebrate Owen's second birthday! That's Owen's little head popping up at the end of the table...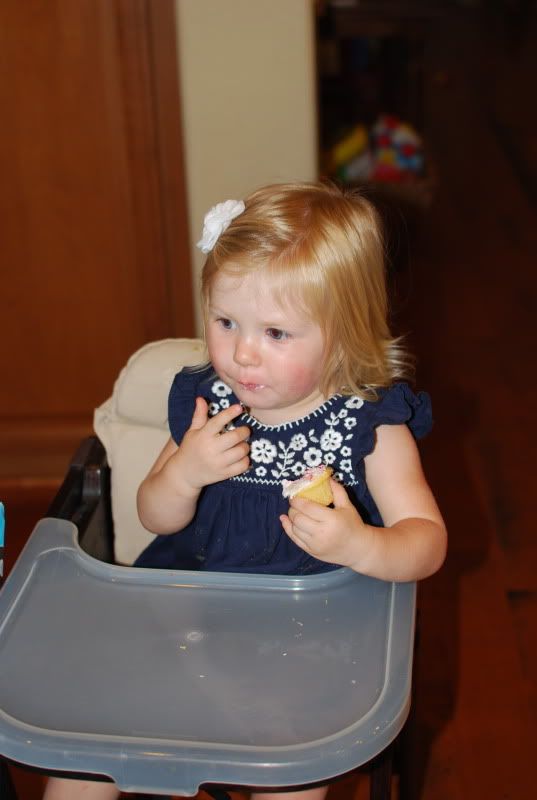 And finally, I have to recommend the L.L. Bean Extra-Large, Open-Top Boat and Tote Bag...they are inexpensive, very cute and hold a TON for the beach/pool- it's the only thing that will hold our towels AND all of ella's pool toys...not to mention in comes in navy, my current fav...LOVE IT!