On Friday night we met up with a bunch of friends to watch the annual tree lighting at Fashion Island. They even had snow! Ok, I think it was bubble-ish stuff, but it looked like snow. :)
There was basically a mini-Broadway show before the lighting, and this was Ella's face the whole time they were singing and dancing...
Here she is with her friends Kaitlyn, Reagan and Logan...Ryan was there too, but he was getting his diaper changed during the picture!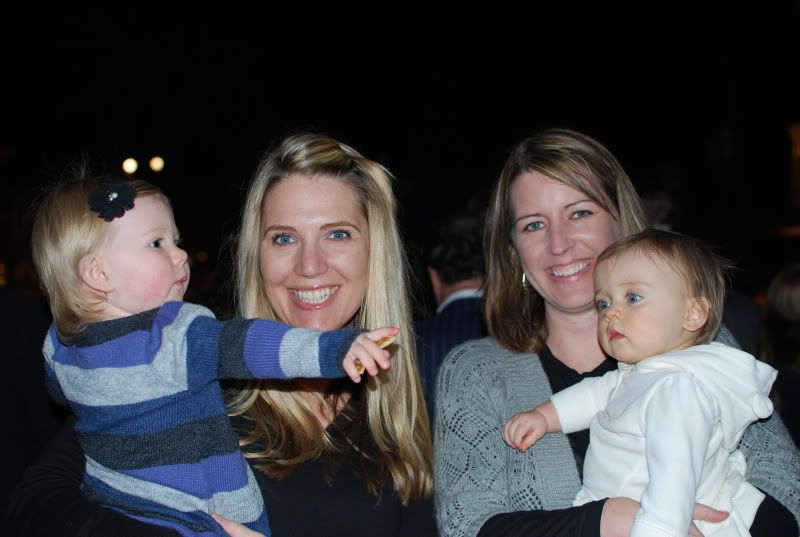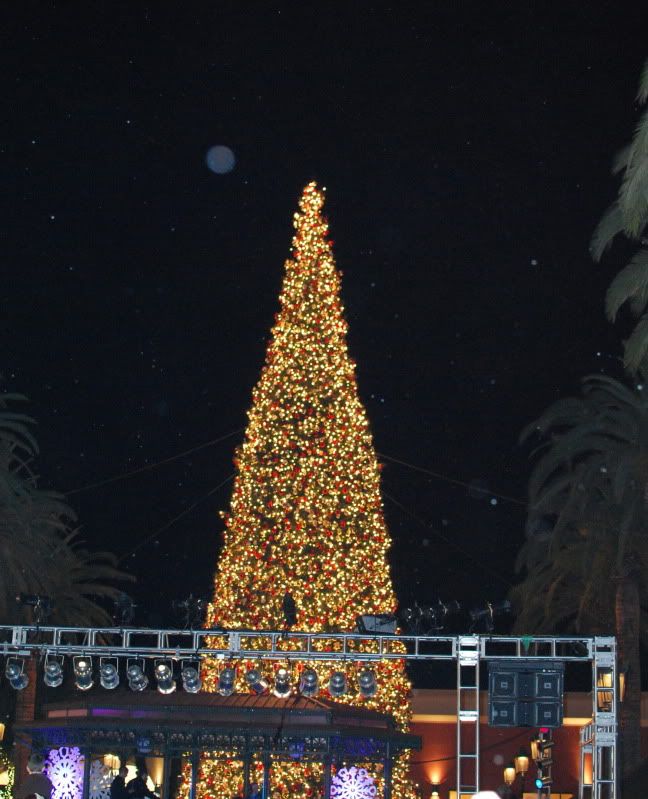 She danced with Kaitlyn and even gave her a kiss goodbye. :)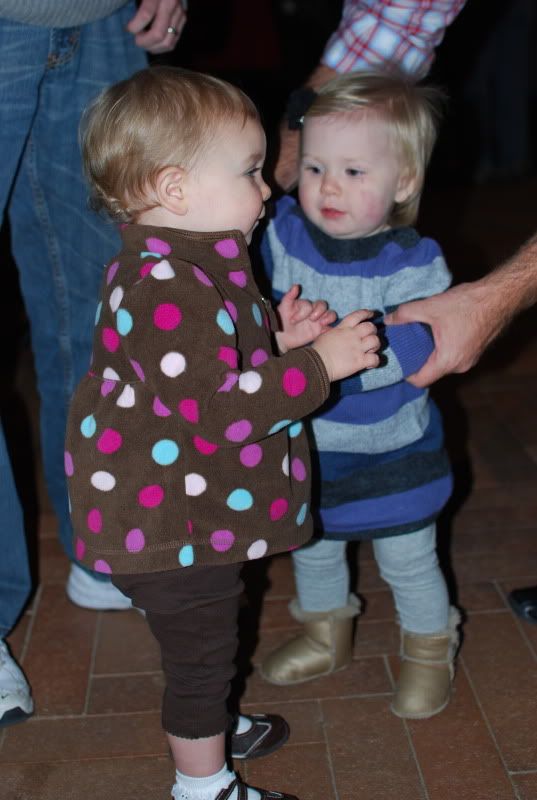 She didn't want to leave, but she agreed to walk with daddy...
On Sunday, we went out for Japanese food for great-grandpa's 92nd birthday!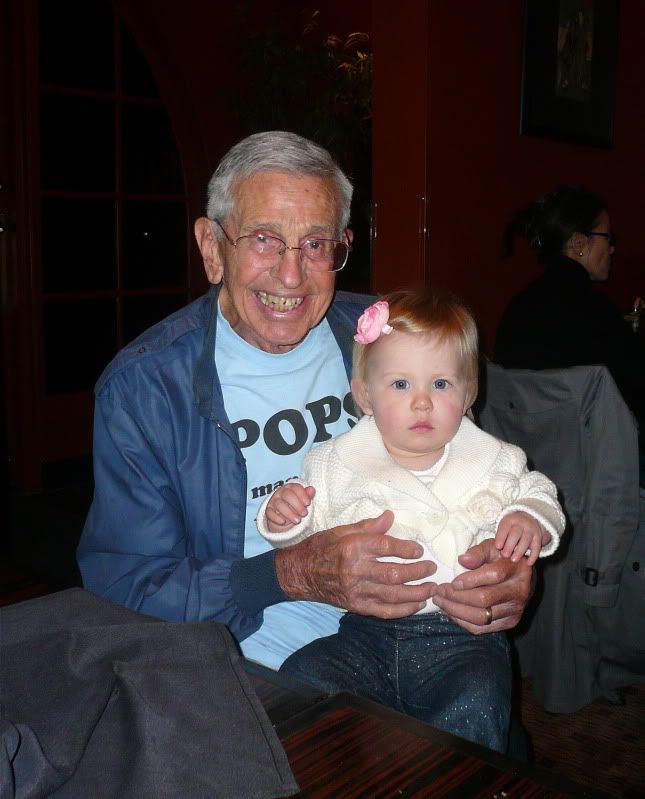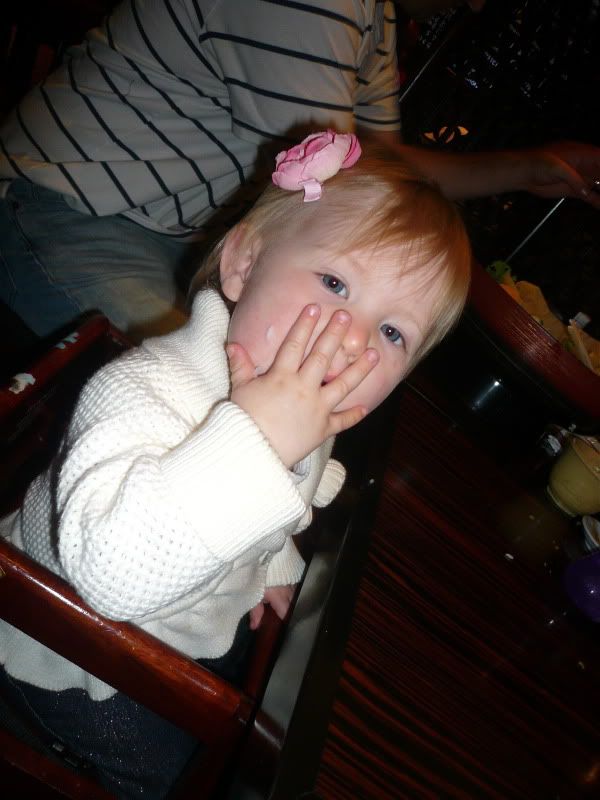 Sticky rice is really sticky...