Ella and I decided to do a fun Thanksgiving project (thank you once again Pinterest!)...
Then I thought, "what I am going to do with over 50 little acorns? So I did this...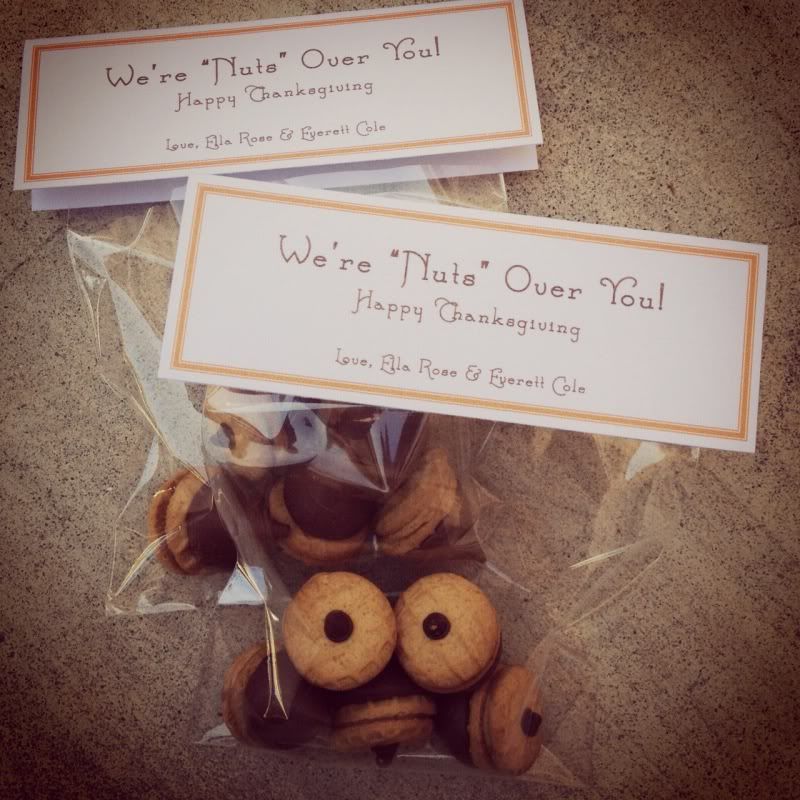 But now I realize that I'm probably not going to have time to deliver any of these! So to her friends: Ella made these for you even though you probably won't get them...it's the thought that counts, right?