We *tried* to decorate the Christmas tree on Sunday night as a family, but before we started, Ella had to change into the proper attire...her reindeer Christmas pajamas and reindeer ears!
We then unloaded the ornament box, which was just WAY too much fun for Ella...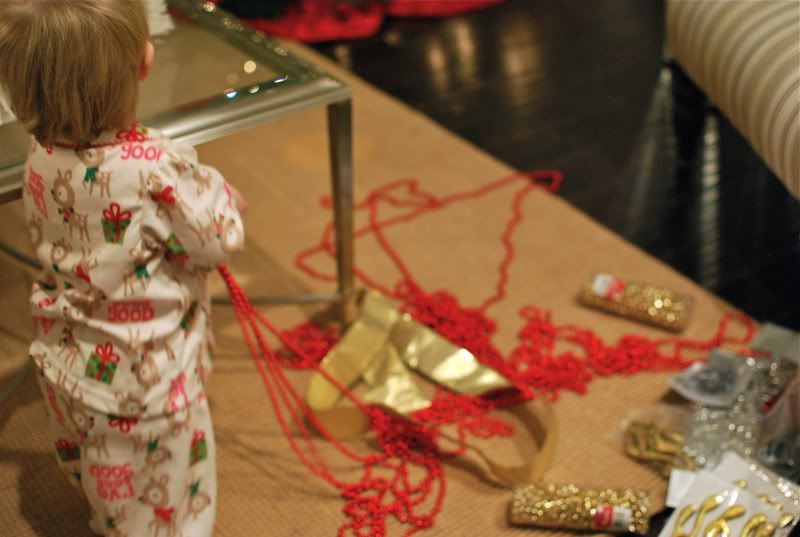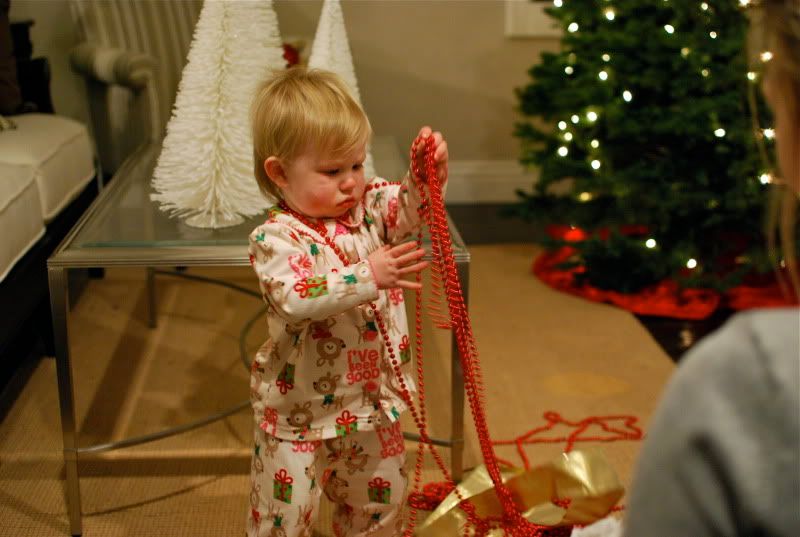 I say *tried* because Ella kept going for the glass ornaments, which meant daddy had to take her into the family room, which meant she screamed and banged on the gate until I came back into the family room and bribed her with crackers, which meant mama had to decorate the tree alone. Maybe next year.